When I had a child, I naturally began to reflect on the topic of his upbringing. She compared the behavior of her parents and her husband's parents, was interested in the childhood of people respected by me, read various books.
Such a different upbringing

My husband and I, for example, were brought up quite differently. In different conditions. His parents approached this issue more carefully, I would say – intrusive, mine – on the contrary. I have been free and independent since childhood. He was constantly monitored and looked after. And his parents still consider it right and necessary in their upbringing.
I hold a different opinion. If we compare with my husband, then I, after all, more educated. This is not bragging, this is objective. He has many positive qualities, he is smart, but he is an egoist, loves to shift the blame on others, behaves tactlessly in society and does not listen to anyone. And still very independent and inconsiderate. This is definitely the fault of the mother who did everything for him, and now she continues: she buys things for him, interferes in business, gives advice.
In my opinion, the child should feel free and full member of society. It is strange that people believe that children should respect adults. This adults should respect children. The child is so pure and innocent, and the adult is already spoiled by his experience, actions, thoughts.
Like little kids

So my mother-in-law still considers us and her husband to be kids. I am 25, my husband is 31. Constant advice and morals on her part. He is already accustomed to and ignores everything, sometimes he listens. And it spoils my mood.
My dad started letting me go to competitions in another city when I was 15 years old. Since childhood, he treated me with respect, I was very flattered, and I tried to match this status. He often praised me, let me know that I was smart and listened to my opinion.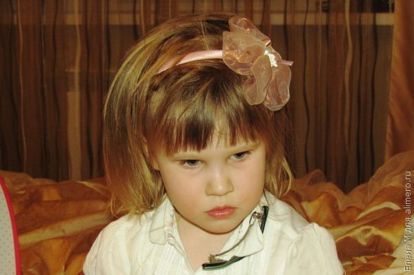 I also remembered the case of my friend. We are friends since childhood. And when we were 8-10 years old, I remember, I was walking where I wanted and with whom, but I was constantly monitored and not even allowed for the house. I could never understand this.
When the transition period began, I continued to behave as before, I knew that I could do anything, I just didn't want anything crazy. She, feeling adult, decided to roam to the fullest. That's when her parents had not sweet. What they just did not do: they scolded, beat, threw me out of the house, in the end they simply accepted it and accepted it for what it is. They did it the way they should have done at the very beginning of her life journey.
My conclusions are:

1. Treat the child as an adult from birth.
2. Respect him, his desires and opinions.
3. Remember that a child is a child, it is prone to make mistakes. Therefore, we must be prepared for various difficulties and troubles.
4. Try to prohibit the child less, to speak less often and not to give more freedom.
5. Everything that depends on you is the genes with which you endow your baby and the environment you organize for him. Correctly chosen kindergarten, school, sports section and other moments that play a major role in the development of personality.
6. Often praise your children.
This is purely my opinion, built on the basis of my own experience, the experience of other people and many clever books. I have not come to the final goal yet and I do not know what the result will be. My baby is still too small. But so far everything is as I wanted. I have a girl with character, but not capricious, without a reason not screaming.
It would be very interesting to learn and your experience.