Have you been beaten as a child by a pope? I was beaten. And thick soldier belt. I don't remember what kind of wrongdoing such punishments were applied to me, but I clearly remember the pain, resentment and annoyance of this educational procedure.
Every day I walk with my daughter on the playground. And every day several moms with children walk with me. Children, for the most part, are between 1 and 5 years old. And you know what attracts my attention most when walking? Cries for children and slaps on the pope.
Now, when I see how another mom beats a child, it jars me up a little. A big man beats someone who cannot give change physically and morally, as it depends entirely on him.
Sometimes I try to track down the moment when the parent crosses the line and resorts to physical strength. Often this happens when the child, after the next request of an adult to stop, continues to do something: throws herself with sand, runs out onto the road, climbs on a dirty hill in clean pants.
And personally, it seems to me that parents simply do not have enough knowledge about how to reach the child. Or end patience. Or just laziness to repeat the same thing for the tenth time.
On my questions about whether or not they feel sorry for the children, many parents answer: Well, we were thrashed as a child. And nothing. Grown normal. Is it normal? And do not do anything with sweeping palm strokes on a small bottom (head, back, arms) of your baby?
Most of the child psychologists say that it is impossible to use physical punishment for educational purposes! Strikes on the pope offend and humiliate the baby. They create the conviction that he is helpless in front of any adult person. And they bring up fear in him, not morality.
In later life, it plays a bad service to an adult child. He does not know how to refuse, break off painful relationships, defend his rights, ask for wage increases or improved working conditions, and often suffers physical abuse from a partner. After all, beating means loves and cares.
In a similar way, a person does not know and does not know how to communicate with his child in such a way as to convey the necessary information. And, with a feeling of powerlessness, pulls a big palm towards a small, defenseless person.
And how abroad?
I can't talk about all countries, but I've heard about the situation with physical punishments in Canada, USA, France and Germany. It is forbidden to beat children in these countries! Moreover, these are not empty words. Any neighbor can and should call the appropriate services and report on the physical impact on the child, if one was a witness.
This applies not only slaps, but also disrespect for children. I heard a story from my friend, who lives in Canada, about how neighbors several times called guardianship services to Russian immigrants, as a young mom, out of habit, put a stroller with a sleeping baby to walk under the window.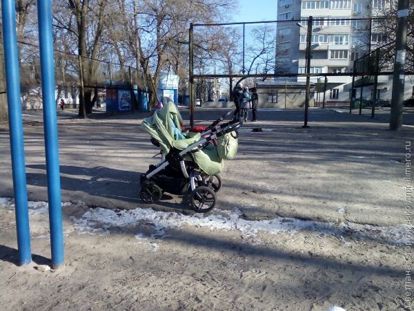 To my great regret, such mentality is alien to our people. We consider ourselves to be full owners of our children and we can do whatever we want with them. And then we wonder why children grow up and do whatever they want with their old parents.
I live in an area infested with alcoholics and drug addicts. They do not work and retire elderly parents to their dependency. I also have a question for them, whether they feel sorry for their old men? That's just ask him I hardly dare.
Let us respect our children as individuals from the very moment of their conception! Read clever books about parenting, and if necessary seek help from soul specialists. And invest in your children what will give in the future only wonderful fruits.
And you beat your children on the pope?