A controversial issue, will you agree? Indeed, each of us wants to breathe a sigh of relief and take a first look at a newly born baby. Those who gave birth by caesarean section, and especially under general anesthesia, are deprived of such a happy opportunity. But does this make the love for the baby less?
Based on my own experience
As a Kesarenka mother, I can say that such children need more careful care in the first months of life and mandatory medical supervision, especially from a neurologist.
That is, if ordinary children in their first six months pass this specialist in 1 – 3 – 6 months, then you will most likely have to run to him twice as often. As a result, you start worrying even more about your baby.
Someone thinks that if you have not suffered in childbirth, then the baby will have a lot of developmental problems. Again a controversial issue. Our baby went exactly a year. Child familiar, born naturally, in the year and month.
Yes, at Caesar more often so-called. motor developmental delay, but usually all children are leveled by the year. In short, remember the magic phrase all the kids are individual and calm it as needed.
Only natural childbirth?

Too active advocates of ordinary labor should be reminded that a cesarean section is still quite a difficult abdominal surgery. And they go to her not because of fear of birth pain, but because of serious health problems.
There are cases that from the timely operation depends not only the life of the mother, but also the life of the baby. Only a real mother will be able to consciously lie under the surgeon's scalpel in order to minimize such risks as much as possible.
But to recover after a cesarean is much more difficult than after natural childbirth. Try to pull the child, and then the stroller with a seam through the entire abdomen. So you just: fell asleep, gave birth, woke up!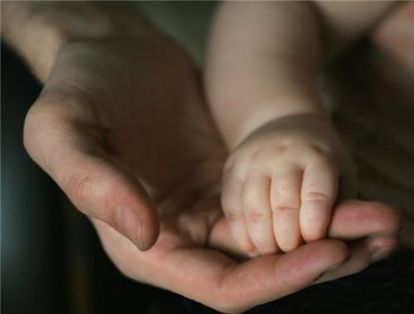 Do not know how to deal with difficulties?



As for the hypothesis that during a caesarean section, the child does not overcome the birth canal, as a result of which he is not able to independently solve problems in childhood (and even being an adult), this is all nonsense.
This statement is based primarily on the assumption that even if the child did not bother at birth, then in the future he will be lazy, weak-willed and not independent.
My child is now almost three years old, that is, you can already talk about some personal characteristics of this little man. So, such an obstinate character still need to look! Independence too – more than enough. I can say the same about a couple of my acquaintances (as you know, adults already) born with a caesarean.
Yes, the child often has a cold, but I was often sick in childhood and I was born naturally.
And in any case, do not be embarrassed that your baby was born somehow wrong. He appeared, and you love him very, very much – and this is great!