Leaving the house with the child, I always try not to forget a couple of toys. But sometimes it happens that the toys are thrown out of the stroller or simply forgotten at home.
The most popular toy in my daily life – the keys to the apartment. My son twirls them in his little fingers until he falls asleep in the carriage. I even want to do the same as my friend, who collected a huge bunch of unnecessary keys for her one-year-old son – it took him almost a week.
The main thing is not to forget to look after the game process with special attention. If the child is playing with the keys to the apartment, then it will be difficult to get home when he throws them into the nearest open hatch.
I never ride with my son in the back seat when I'm not driving. Firstly, he is naughty when I sit next to him, and secondly, I just don't want to teach him to do so. However, I always forget to get toys out of his bag so that he can have fun along the way. I think that for the sake of five to ten minutes on the road to climb behind the toy in the trunk does not make sense, so often I give him my scarf, tied with a bow.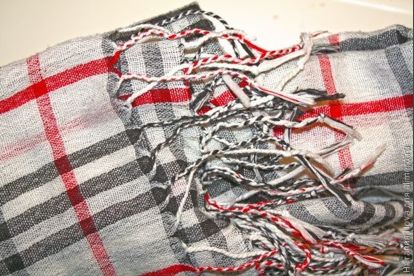 He likes to loop through the loops and ends of the scarves, they are soft and comfortable. And most importantly – they smell deliciously mom.
When you cook dinner, and your baby is tired of all his toys and he does not want to sit back, you have to invent. My son's favorite toys in the kitchen are bell peppers. Red, yellow and orange, hard to bite off with erupting teeth, but very fun to slobber.
Long parsley sprouts that can be torn apart, or very large pasta to knock them on the highchair, will come down.
If the mother does not see, you can try to pick a pair of large rubber magnets from the refrigerator. It seems that they were hanged especially for this purpose …
A couple of times, when I was going to the polyclinic early in the morning, I forgot to take toys for the baby. Then he was still small, and even a pair of rustling boot covers could interest him. Today, he will not agree to just look at a curious subject – he needs to hold it in his hands.
A clean handkerchief can be a good option; it is a pleasure to slobber it. If there's nothing at all, I just give him a bottle of water, funny frogs are drawn on it, and you can chew on the yellow cap.
And what do you use as toys for children?