Very often, parents are faced with such a problem: the child does not want to play toys. It would seem an absurd situation. And all parents note that when a child goes to kindergarten, he starts playing with toys. Some complain that the child does not like to play cubes. Others say that their child does not want to collect the pyramid.
Of course, there are certain preferences for children in games: there are such girls that they do not like to play dolls, and boys, sometimes, are more interested in birds than in games in cars. But still, most likely, the child does not play, because he simply does not know how to do this.
My son also plays little toys. He is more attracted to pots, spoons and other household items. Often he is just beside me and helps me in all matters. He especially likes the washing machine. Well, why is he almost not interested in bright interesting toys?
This happens because the child copies the behavior of adults. Mom shuffles pans all day in the kitchen – and the child does the same. My, for example, loves to wash dishes, sort out onions in a basket and can transfer potato peelings to the trash can one by one for quite a while.
But the child must play toys! If only because when he goes to kindergarten, he will not have access to the saucepans there)).
It seems so natural to us that the child plays: rolls the typewriter, speaks at the doll, throws the ball, collects a house from Lego. But in fact, the child needs to be taught this. And if your child does not have older brothers, sisters or friends, then you will have to go down to the floor and start … playing!
Now, every day I try to spend some time on the games. When we start playing with our son, he becomes very animated and tries to do something with his own hands. He is happy to build a tower of cubes, connects cars to the train and loves to play ball. Although, when I am busy in the kitchen, he can build a tower of cups with no less interest.
We have a set for puppet theater. The son loves not only to watch the dolls of one of the adults on his arm walking and talking, but he also knows how to put the doll on his arm. For some reason he likes the frog the most. Perhaps because he learned to croak for her.
If he built a tower of cubes or assembled a puzzle, then I always admire and try to praise him, because he did it himself.
Why play with toys?
Of course, the son, like all children of his age, loves to jump, run and ride on a swing. But, I think that playing toys, of course, if this is not a singing-dancing machine (and how to play it, then?) – this is very useful for development. While playing, the child develops imagination, spatial thinking and simply perceives the world.
Recently, my son bought cardboard magnets in the form of forest animals. According to them, he studies animals, remembers what sounds they make (the sounds for them, of course, we ourselves publish). Recently, with surprise, we noticed that he fastens them to the refrigerator in groups – large ones apart from small ones. And we have a wolf on the other side of the refrigerator; we are afraid of him.
By the way, it's okay that the child plays with pots and spoons, no. Any game is the development and cognition of the world. But what will we do when he wants to play with screwdrivers, scissors, hot iron? Therefore, let him learn to play with toys.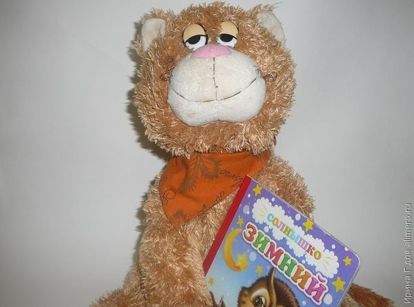 Now we can play different games. We love to build towers of cups, roll cars, learn to collect puzzles. True, as before, my son does not manage to sit down at the toys for a long time alone. Be sure to make him a company. But I try to push him to this so that he learns to organize his own games. Sometimes I give him toys to play with when I'm busy. I think with age he will get used and learn.