I remember that when my daughter was about two months old, the pediatrician uttered the phrase "Do not take your eyes off the baby", it is at this age that the fall begins. Strange, I thought, because the daughter had just started to hold her head, how could she get to the edge of the bed?
Before that, I often heard from more experienced girlfriends how their children fell – some from the bed, some from the wheelchair, and one of my friends woke up her son when she carried him after feeding to the bed. It seemed to me that this would not happen to me in any way.
And indeed, in order to give the baby the opportunity to get to the edge of the bed, it is not necessary to leave him alone for half an hour, but go take a bath yourself. In my case, a few tens of seconds or minutes were enough. I was either distracted by the TV, or I went to the kitchen for something, I don't remember exactly.
Daughters at that time were about 3-4 months old, it was too early for crawling, but she turned out to be able to turn over pretty quickly. That is why the path to the edge of the bed was not long for her.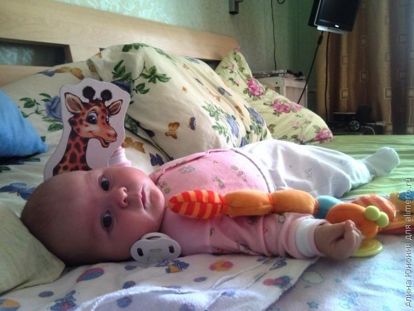 I did not see the moment of the fall. I heard only cry and cry. She ran over, examined her daughter – bruises, there were no lumps and blood. Apparently, the cause of crying was fear. To calm, I put the baby to my chest and in 10-15 minutes she was already cheerful and cheerful, unlike me.
The pediatrician, whom I immediately called, reassured me, asked a few questions and recommended to observe. Fortunately, my excitements were not justified, everything was all right with my daughter.
What to look for
The most frequent consequence after hitting children's heads is concussion. This injury belongs to the lightest and most common traumatic brain injury. It should be remembered that the symptoms of concussion in children and adults are slightly different. In addition, kids can not talk about their feelings, it all depends solely on the attention of parents.
Short-term loss of consciousness in children under one year is practically non-existent (unlike adults and older children), sometimes vomiting (single or multiple), uncharacteristic regurgitations for babies, pale skin, too wide pupils, anorexia, headaches and anxiety ( they may indicate crying).
It is believed that drowsiness is a characteristic sign of a concussion, but the lack of sleep may also indicate a traumatic brain injury.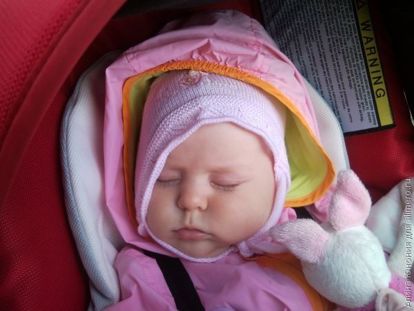 In children of preschool age, the symptoms are similar, they can add blood pressure surges, sweating, moodiness, weakness, etc.
If the condition of the child is alarming you, you should immediately show it to the doctor. We, fortunately, the case was easy, but despite this, the next day we went to the pediatrician.
In more serious cases (in the presence of the above symptoms, damage to the skin, etc.), it is necessary to consult not only a pediatrician, but also a neuropathologist, a neurosurgeon, or a traumatologist.
Additional diagnostic methods are often prescribed to exclude possible brain damage: radiography, neurosonography, echo-encephalography, CT, MRI, and others.
I hope you will not need the article! Health to you and your children!