In the third year of life, my little daughter began to gradually become a person. This formation is accompanied by a crisis for both of us. And to the extent that I began to grab the books in search of answers to my many questions.
Why does a child misbehave? Why did he stop obeying? How to influence your baby? What should parents do if it is difficult with a child? All these and many other questions have been haunting me for about a month now.
During this time I read a lot, tried a lot, and this is what impressed me most.
Now the so-called attachment theory is very popular. Its main message is that all children are good. And they behave in an impartial manner, because they experience strong discomfort and do not know how to cope with it otherwise. But first things first.
I think you heard that children come to this world prematurely. In a good way, their maturation and preparation for life outside the maternal womb should not last 9, but 18 months.
But bad luck, in this case, he will simply be unable to pass through the birth canal of a woman. The reason for this:
a) big head, as a sign of a developed brain
b) narrow pelvis of a woman, as a result of human upright walking
Thus, the baby is born prematurely, completely incapable. The human calf is the most unadapted to life baby of all on Earth. Therefore, the next 9 months it should be reported on the mother's hands, in the truest sense of the word.
Knowing this, nature rewarded the baby with an instinctive need for an adult nearby. Such a need lives in a child from birth and right up to the transitional age, that is, up to 10-12 years. And all this time, the basic need of a baby is having a strong, confident, accepting adult nearby.
If this need is not met, the child's development will lag far behind. The kid needs an adult and tries with all his might he likes.
And what about bad behavior?
So, bad behavior is nothing more than a test of the strength of the connection between a child and an adult.
I think all parents are familiar with the situation when, for example, after the arrival of the guests in the house, the children are not recognized. The first calm and independent baby begins to actively demand attention, asking for hands, calling parents to play, act up.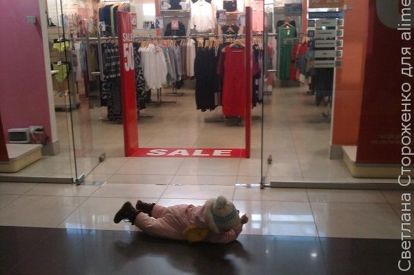 Everything becomes aggravated if one of the guests begins to comment on this situation. Comments like: here is a sissy, did you spoil the child or did you have to be stricter with him only aggravates the situation. Especially if the parents take the side of the guests, not their baby.
What happens to the baby
In fact, what happens in a child's head can be described with the following metaphorical example. Imagine you are walking on the edge of the abyss. Around the mass of all that is interesting and you go further and further. You calmly, because you are insured by a thick rope that is stretched from you to a strong, strong man. And even if this person is not visible already because of the long distance, but the rope is stretched, which means that he is and he is on the watchman.
And then suddenly the rope weakens and falls to the ground! It becomes incomprehensible to you, what happened to the one who insures you? And now what awaits you on the edge of one abyss? What are you going to do?
So, the first thing that all children do is start tugging at this rope, re-checking if there is someone else on the other end. Pulling the rope – this is an allegory of bad behavior, which the kid as if asks the parents and you still love me? Do you still need me like that ?. And the task of parents to make it clear that the baby is needed and loved. And despite the work, guests, circumstances, they will always be the support and support of the defenseless kid.
What is my result?
Now, when my daughter begins to behave badly, act up or demand attention, I leave all my affairs and devote a few minutes to the child. I hug my daughter and say words of love.
At first it hardly fit in my head – to hug a disobedient child, who once again made a tantrum in the store in front of, oh, my God, other people. But very quickly it became a familiar and rather harmonious reaction on my part.
And you know, the effect is much better than swearing and bursts of discontent. After 1-2 minutes, the child calms down and becomes himself again.
Are you familiar with attachment theory? Tried to use it in life? Or do you have your own communication secrets if it's difficult with a child?