Where do children like to rest the most? Of course, in the village with my grandmother. Country holidays are useful for both adults and children. So I wondered, would I send my child to my parents' stay in the village in the summer? But in this holiday has its pros and cons. Let's figure it out.
Recently, parents are increasingly trying to take their child away, abroad our homeland. Many pediatricians believe that this is not necessary, except that for a change you can take a trip.
Small children need rest no less than moms or dads, just the needs of them are a little different. For children it is important to escape from school, kindergarten, how to sleep well, walk barefoot on the grass, eat pies and drink fresh water. Excursions and visits to museums, as a rule, do not occupy the kids during the summer holidays.
Watching my daughter, I understand that she really wants new emotions. She is now at that age, when she perceives the world around her with open eyes, she is interested in exploring everything, she is ready for new discoveries.
But apart from the positive aspects, such as new knowledge, health and clean air, I have a lot of doubts. I do not know what my daughter will eat, what she will walk in the alleys, whether she will eat a dirty apple. My fears are groundless, I understand that, but still it is difficult to leave the child to the grandmother without their own control.
I singled out for myself a few important points that tipped the scales in a positive direction.

1. Grandma is within reach. If necessary, I can get to her house during the day. This is a big plus.
2. Grandma has a mobile phone. My connection with her should be constant. Another factor in my peace of mind.
3. Regarding my daughter in the village for the holidays, I will collect a first aid kit, where there will be medicines in case of necessity. All the instructions I will sign for.
Summer Vacation Pitfalls
Separately, I want to warn parents that at first the change of diet can lead to digestive upset.
To prevent this from happening, my mother must understand that my daughter does not eat certain foods, and you need to be careful with the amount.
For example, my daughter's milk is not fatty; fruits and berries in large quantities are not digested, but they increase flatulence, and uncontrolled eating of cabbage pies leads to constipation.
Holidays for all
I want to draw attention to the fact that there are more advantages in such a rest. Indeed, in the village, not only the kid himself has a rest, but also his parents and grandmother.
And for my parents this is a special period in my life, they feel their need, they can finally give their love and tenderness to a relative and close person – granddaughter.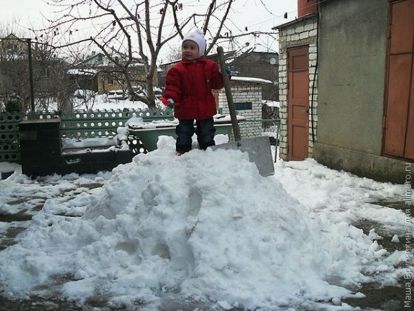 This kind of summer vacation is able to add strength and strengthen family ties for life, because it is known that many grandmothers love their grandchildren more than children.
But for a long time I will not leave my child. I will start with a 3 day vacation, and if everyone is satisfied with this idea, and most importantly, the daughter will be happy – I will definitely extend the vacation.
Have you already given your children to grandmothers for the summer, how did it go?