Just recently, I was praising you, as we perfectly adapted with the daughter to a new life! I left the decree to work, the baby is sitting at home with her grandmother. It seems that everything was fine.
However, with the conclusions, I still hurried. And today we are faced with new problems, which I associate with two reasons.
So, I will share with you what we have to worry about and deal with.
Just a week ago, my daughter stopped going to bed normally. Before that, we drank the mixture, turned on the side and after a while fell asleep.
And then one day everything changed! My daughter ate the mixture and jumped up. On my bedding on the bed began to respond with cries. And we began to fall asleep only after the motion to the motion. In general, back a year ago.
We began to look for the reasons for such a change in the child's behavior. Started with the conditions in the room, reducing the activity in the evening, taking soothing baths. Did not help!
I became nervous, not understanding what was happening with my daughter. But I caught one tendency – if I am calm, if I give in to my daughter a little and shake her hands, the laying process is more or less painless.
I had a clear feeling that she did not want to fall asleep because she understood that in the morning she would wake up without me. And in general, I began to observe that the baby misses me!
In the evenings she doesn't move away from me, she often resorts to hug and kisses, reacts painfully to my charges outside, doesn't want to go to bed, so that I don't go away at this time.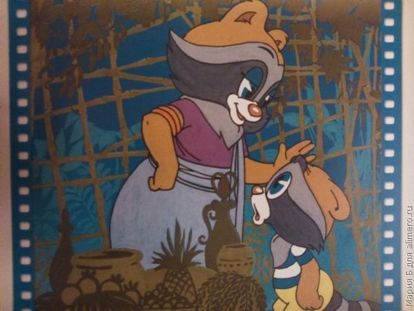 To solve the problem, I try to spend all the time after work with my daughter. I even went to the grocery store to take it with me. Together we began to go to the game rooms to make it more and more interesting to spend time with each other.
Before going to bed, I decided to still give up for a while and rock her a little bit on my hands. It turned out that she didn't need much — about 10 minutes and she climbed back onto the bed and together we embraced together in an embrace.
The first results are already appearing! And hopefully, we will soon return to our familiar life with calm layouts!
Grandma's unlimited love – bad or good?
The second problem we have is because of the great love of the grandmother. She allows her daughter everything, fulfills all her whims – in general, she indulges.
As a result, we have problems with nutrition. The grandmother believes that the child is hungry and constantly gives her purees and cookies – it is also faster and easier.
As a result, my daughter just sat down on these sweets and constantly begging them in the kitchen. In addition, she has become more capricious about normal adult food!
Another problem is capricious behavior. My daughter sees that the grandmother fulfills all her wishes without question, and she begins to demand it from me. But I am more strict in certain cases. As a result, whims, tears, screams, felting on the floor!
I decided to talk seriously with our grandmother, although she initially knew our rules of life with her daughter. I told her that love was love, but nobody canceled the upbringing and normal nutrition.
In the evenings, I began to prepare more food for my daughter the next day, so that my grandmother would not switch to purees. I hid cookies and gave out only a strictly limited rate. And I began to buy purees in a minimum quantity so that my grandmother would not relax.
In addition, I asked my mother not to fulfill all the whims of her daughter and taught her how to deal with the whims. The best way is distraction. In extreme cases – just do not pay attention. My daughter will shout, shout, see that there are no spectators, and calm down.
Now we are all actively following the new rules, and they are already yielding results. But as you can see, sometimes the problem is not in the child, not in the fact that the mother goes to work, but in the excessive love of grandparents.
In that they begin to indulge, to fulfill all the whims of the kids. And sometimes this leads to the fact that the child's behavior changes one hundred percent and not for the better!
Momma, have you encountered such problems? Share how you fought!