Who has not heard this famous phrase: I count to three, or … What a sin to confess – I myself often resorted to this method. You can even say that he was a major upbringing. So here. No scientific studies of this method or more or less adequate literature on this topic. Therefore, all that I will say now is my personal thoughts, confirmed only by intuition and experience.
Time…


Recently, we visited the concert of Elizbara for mothers and children, and I was able to see the fruits of different approaches to education.
At the concert there were about 20 mothers with children of different ages. Someone was naughty and screaming, but one couple just hit. Mom, sitting on the floor, sat on the legs of a little year-old and … all the time, hugging, they listened to music. Such a union of mother and child shocked me. Nobody forced the kid to sit like that, he really enjoyed the concert.
Although, frankly, to say exactly what exactly made me think about whether I build my relationship with my daughter is difficult. The magic harp of Elizbara, I am sure, played a significant role here too.
By the way, my child's behavior was somewhere in the middle of the main mass. And we had to sort things out only once.
My daughter wanted to dance, but she chose not the best place for this — in front of Elizbar, on a small loose patch. And I was afraid that, whirling, she would touch the flute or, worse, fall on the harp. She likes to fall unexpectedly. I had to go out into the corridor and explain.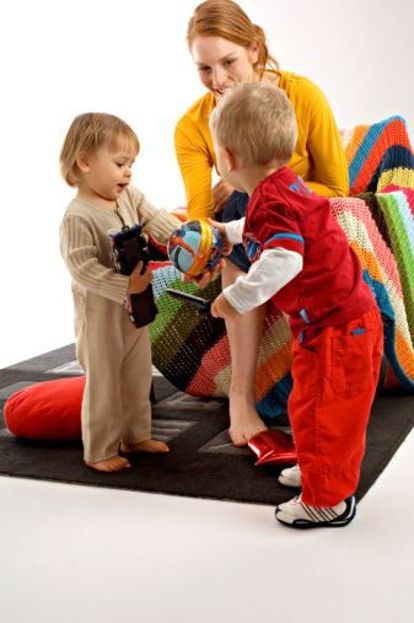 Two…


The counting method to three is applied not from the good life. Roughly speaking, this is a way of emergency interaction with the child. When you are in a hurry, but the baby does not want to dress. When it's time to sleep, but the toys are still not collected. When, when, when … In general, when no options.
That is, if you look closely, this is the ultimate method. We crush the child, leaving him no chance, not leaving a truly valuable choice. After all, you will agree, to raise a person at 3 o'clock in the morning and declare that you are going to change wheels or dig a car – this is no choice if you don't have to go anywhere in the morning. What for? Why this can not be done later?
So for the child. Collect toys or I'll throw them away – this is not a choice at all. Yes, we adults realize the need to maintain order in the house. But children are not. For them, scattered toys are great! It's like tags: my territory! They cannot build a logical connection between floor cleaning and the need to assemble a designer in a box.
So does it make sense to make the tradition of collecting toys under the yoke of one, two, three – I went to collect myself? Now I understand that no.
Someone will say it is easy to say when there is no problem. But I'm not really that smart. A week ago, this was how it was at my house: every evening with tantrums. And now, having rethought, I act a little differently. Now we play.
I: I see a big blue ball that wants to go home to the basket!
Daughter: He stands at the bus stop and is waiting for the bus. Here comes the bus (drives the car, puts the ball on the roof) and takes the ball home (takes it to the box).
Yes, it now takes more time. But without quarrels.
Three…


Looking at myself, I realized that I very often did what I hate most about people. I manipulated my own child, forcing her to do as I like.
Now that I understand this, I can control our relationship. And the way one, two, three almost disappeared from our lives. In just a week. In my opinion, this is just a wonderful result.
But the most remarkable thing is that the behavior of the daughter has also changed. She became calmer, happier and cleans the toys herself. Removes, and does not hide in the corners and drawers of the cabinet.
I hope that in time we will understand each other as well as that couple at the concert. The harmonious relationship between mother and child is what I strive for.