Immediately after the birth of my daughter, I paid a lot of attention to personal hygiene and cleanliness in the house. After the street walk, I thoroughly washed my hands with bactericidal soap, wiped my cell phone with alcohol, and in no case did I bring outerwear into living rooms. Every day she made a wet cleaning with a drop of chlorine-containing agent, washed diapers at high temperatures and always ironed her, the baby only bathed in boiled water.
Of course, I wanted to ensure the sterility and perfect purity of the born child.
But did I do the right thing?
Somehow I came across the magazine Around the World. Rather, I slipped it my mom. There, two flights were devoted to the issue of child hygiene and sterility. Also cited a lot of evidence that you can not raise a child in sterility and perfect purity. The authors argued that children who grow up in the village are much stronger and healthier than those who grow up in a big city, where the level of urbanization is very high, the so-called asphalt children.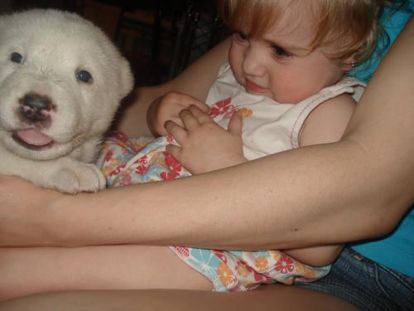 The authors of the article stated that contact with pets, cats, dogs, as well as livestock and poultry, such as cows, pigs, chickens, etc., is obligatory for kids.
For me it was a shock!
I live in the regional center, I come to visit my parents in a small town of regional importance. In the village we are very rare. And I was not going to give my child to my pet for licking and rubbing.
The child grew, and I eventually began to accept the conviction of the article. I allowed my baby to have dirt on her fingers. Of course, having come from a walk, we wash our hands, but if suddenly on the street we put a piece of cookies in the mouth with dirty fingers, I don't do anything out of this tragedy.
When my daughter learned to walk and, without understanding, she began to pick up trash from the floor and shove it in her mouth, I began to be horrified and this was my crucial period. Before the first steps, we had perfectly clean hands, white blouses and clean socks. And now, when we are 2.5 years old, we can come home from a walk with dirty hands and feet, with sand in my head.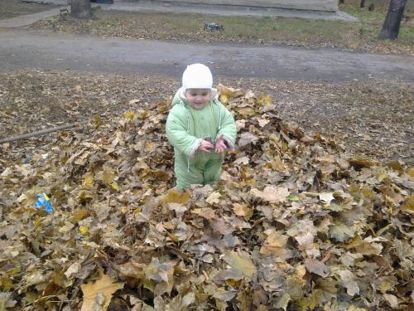 Maybe, really, this mud is good and develops immunity in a growing body? After all, what is usually done to combat various diseases? Vaccinations! What is a vaccine? This is a microdose of sterilized disease. So, this is also true of street dirt.
In our yard, a 5-year-old boy embraces with yard dogs. And there are no illnesses – children go to the kindergarten and undergo regular examinations. But you know what yard dogs are – they rummage through trash bins and sleep in ditches.
And look at some children who are unattended parents, left to themselves and the street. Such children are dirty from head to foot – face, body, hands, clothes. So what? They also have no terrible diseases. Maximum – worms. These children wash, clothe, remove worms – and a normal healthy child.
Household chemicals still dangerous!
In an article I read, it was argued that chemicals in household chemicals that kill germs are a great danger. They kill and immunity of the child. They also cause complex allergic reactions and provoke allergies in children and adults.
And our life is just crammed with all kinds of household chemicals. And I love her and I have all sorts of bubbles and jars with detergents, cleaning and disinfecting agents.
I don't know, maybe the older generation is doing the right thing, that for dishwashing it prefers buzzing and sand? And does not want to glue the wallpaper because of the presence on the walls of glue and other chemicals.