From early childhood, the baby must be bathed every day. As a rule, most babies love this procedure. And my daughter was no exception. We gladly took water treatments, but in one day everything changed.
At half a year old we decided to start walking into the pool for infants. As doctors have told us, this is very useful in all respects. And we decided. An experienced instructor worked with us, but apparently my daughter did not appreciate my efforts. She didn't really like to dive, and she was tired of many exercises on the water.
In addition, we immediately fell ill. After a cold, we decided to wash, but a surprise was waiting for me. Docha did not feel such excitement as before. She categorically did not want to swim, constantly crawled out of the bathroom. I was very surprised, because before we were the opposite, as we heard the water, we were happy. But, apparently, the pool led to the fact that we have formed a not very positive attitude towards water.
How we loved water again
I began to try to return the joyful mood with which we had washed before. And I want to share how we returned our favorable location to the water. For this I needed a lot of different tricks!
1. Circle for swimming. I bought my daughter a lap for swimming. Of course, at first we barely put it on, but then we got used to it. Docha was at first surprised by this innovation, but then she got used to and defiantly swam in the bathroom, creating a thousand sprays. But we didn't come to such a stormy delight immediately, but gradually.
2. Foam, soap bubbles. In my opinion, every kid loves to swim in the foam. And we began to combine business with pleasure. I bought relaxing lavender skins to sleep sweetly after bathing. My baby really enjoyed looking at the soap bubbles. We play with her and make different hats, beards of foam. It helps to set up a child for a positive swim!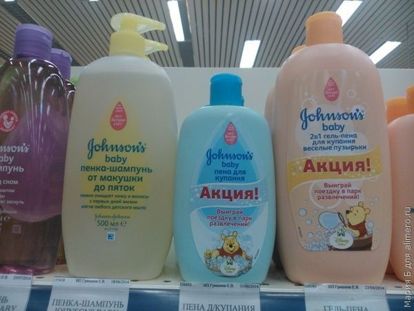 3. Bright and interesting toys. I bought various bright bathing toys so that my daughter would be interested in taking a bath. Now, when we go in with a dissatisfied look to wash and see toys there, the mood immediately changes. The child with pleasure climbs into the water.
4. Empty shampoo jars. We have a problem – we don't like to wash our hair. We don't like it when water gets on the face. Then I took the empty bright jars from under the baby shampoo, collect water in them and water my daughter's head. She likes this procedure, and then she plays with the jars herself. And fun, and my head is now more or less calm.
5. Fun games. There is nothing more exciting when playing with the baby. Even in the bathroom you can do it, just be careful. We splash, catch jets of water from the tap, arrange plays with toys. Fun pastime!
6. Fervent songs. And, of course, all of our games are accompanied by fun rasters. My daughter sometimes even sings along with me, laughing! And immediately the fear of water disappears!
Thanks to all our tricks, my daughter's confidence and love for the water has returned! But we have a new problem – we don't want to get out of the water now)
Mommies, how did you fight your kids' dislike for bathing? Share, please!