I have already written many times about how we sleep badly, how we fall asleep badly in the night, how my back already hurts. I actively began to solve all our accumulated problems, established the ritual of going to bed. And then it was time to get rid of motion sickness.
My daughters went through several stages of getting rid of this habit. Maybe I did something wrong, but it helped us in the end. Therefore, mummies, I want to share our experience with you.
The transition to self-sleep
I started with the fact that I began to wean the baby from motion sickness on my hands. Moreover, my back was not ready for this anymore – my daughter's weight exceeded 10 kg.
I dragged the stroller home, in which it was very convenient to rock. My daughter is already used to her – in the country, on the street she always falls asleep only in her. Therefore, after the last feeding, I put the baby in the stroller and began to rock.
At first she was constantly trying to get out, asking for her hands. But then I was impenetrable – I again put her in the stroller. At first, the rolling process could last up to an hour. Then time gradually began to decline. And in the end, the daughter began to realize that I would not take her in my arms and I had to fall asleep in the wheelchair. Time reduced to reasonable limits.
As soon as the daughter fell asleep, I put her on the bed – while we sleep with her. So, we coped with the first stage successfully in a couple of weeks – now my daughter did not need motion sickness on her hands. Somehow I even forgot to pull the stroller out of the car and tried to rock it in the old manner, in my arms. The baby started kicking desperately – that's all, she lost the habit.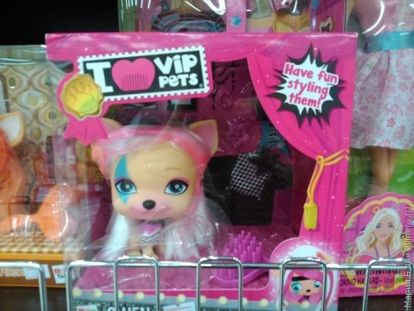 Then it is time to move to the second stage – falling asleep without any motion sickness at all. I fed my daughter, put her next to me on the bed and began to sing lullabies, stroke my little head, touch fingers.
Of course, we started to jump up again, showing our discontent. And again, the process of laying stretched out for an hour. My daughter got up, I put her back in and continued to stroke. As a result, she gave up and fell asleep. For several days we practiced this new experience for us. And as a result, the daughter is now falling asleep without motion sickness at all.
Our plans for the future
Now in my plans – independent falling asleep and already in my crib. But while we are not ready for this, we immediately have five teeth. I am not ready to put my daughter under additional stress. Therefore, while we wait.
Of course, here, I think, there will be a rather difficult transition – after all, almost from the very birth she slept with me. And it was a deliberate step, because because of our bad night's sleep, I constantly stood at the crib and was just a zombie. Joint dream partially solved this problem – the daughter began to sleep a little better.
I think I'll start first with falling asleep in our bed. Well, then fix the result by shifting to the nursery.
Dear mommies, share, please, how did you teach your little ones to their own beds at a rather adult age – we are already 1.4 years old? And how best to teach yourself to fall asleep? I would be grateful for your advice!