We were lucky – we were breastfed, and therefore half a year did not think about any lure. For about 7 months, we began to eat puree of apples and zucchini. Closer to the year, I began to realize that we need to learn to chew on our own. It turned out that not everything is so simple and you need to go through a rather complicated path.
In general, I want to say that for me our study was a difficult psychological test. I constantly looked at my daughter, and was afraid that she would choke. And this fear was not unfounded.
On the recommendations of our grandmother and other relatives who consider themselves more experienced and knowledgeable in raising children, I gave the baby some cookies. Everyone told me that she would easily get rid of the snack, and I had nothing to worry about.
As a result, my child choked on a piece of this delicacy. I remember how much fear I had suffered then, and for myself I decided that I would do everything consistently. And most importantly – do not listen to anyone!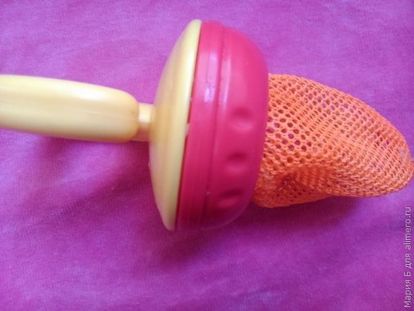 We began our process with a gradual transition to a denser food. As it turned out, the purees, which are sold today, have different stages of their input in the supplements. Each of these steps is distinguished by the degree of food rubbing. Therefore, giving the baby food from stage to stage, you can teach him to chew.
After the zucchini, I bought mashed chicken, which was more dense. My daughter first got used to the new taste for a long time, and then to the consistency itself. It took us 2 weeks to get used to it, but we did not achieve a special result. Then I began to make mashed poultry itself, leaving even larger pieces. And again we spat.
Then I thought that the matter was in the chicken itself – well, the daughter doesn't like it in any way. I decided to make a vegetable stew, but also with slices. As a result, it turned out to be on our clothes, not in the mouth. During the week we tried to eat normally, but nothing happened.
On the advice of my pediatrician, I gave my daughter a piece of an apple so that she could eat him. We choked again. I was practically desperate, and thought that we would always eat only purees. And then a randomly heard conversation helped me.
Once in a children's store I spent a long time choosing a spoon for my daughter, and accidentally heard a conversation between two mothers. They talked about a certain device, thanks to which the baby learned to chew from one of the mothers. I rushed to them, so they showed me this miracle.
It turned out that the sale is a strainer for feeding your baby. It looks like a nipple, but at the end is a strainer that is made of silicone or cloth. The food is put into the strainer and given to the baby. And he starts to chew it, and the risk of choking is simply minimal.
I, of course, bought this strainer. I ran home, washed, shoved a couple of apple slices into it, and gave it to my daughter. What was my surprise when I saw the pleasure with which she chews it. In just a couple of minutes, she ate the whole apple.
The next day we tried to eat cookies in this way – it also went off with a bang. After a week of training with the help of a strainer, I decided to give the vegetable stew with slices again – and lo and behold, she ate it. So we slowly began to move on to dense food and self-chewing.
Of course, now we have not yet become real masters, but we are gradually, in small steps, moving towards this.
And how did you, dear moms, teach your baby to chew?