Choosing a name for a child worries all parents. Names begin to list long before the birth of the baby. And not always future moms and dads come to a consensus immediately.
Each person has his own opinion on the choice of name. Someone wants to name a child in honor of a relative, someone in honor of the beloved hero of a children's fairy tale.

Difficult choice
Many believe that the child should be called according to the church calendar. But it does not always happen that in the month of birth of the baby there are beautiful names on the calendar.
Also, the name is often chosen so that it is consonant with the patronymic and surname.

Eldest daughter
Even before my pregnancy, my husband said that he wanted to name his daughter Nastya. Therefore, when we were told by an ultrasound that there would be a girl, we didn't wrestle and knew that Nasten would be born.
In principle, Anastasia is a beautiful name. The only drawback is that now there are a lot of babies with that name. But the plus of it is that there are many derivatives.
I now call my daughter Asya, sometimes Stasey. When she grows up, she herself can decide how she wants her name.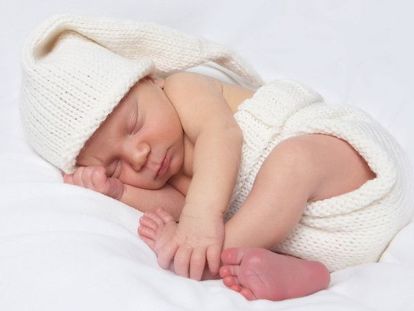 Youngest daughter
Choosing a name for the youngest daughter was very difficult. Before the birth we did not know who will be born. But the name could not be chosen either for the boy or for the girl.
My daughter was born late in the evening, and in the morning we began to think what to call her. Interestingly, the husband said, call yourself, because he gave the name to the eldest daughter. But, nevertheless, most of the names that I suggested were rejected.
I wanted to call my daughter a rare, but at the same time, not a complicated name. I suggested Vasilisa, Ivanna, Varvara. But I heard categorically: no.
In the evening, my mother came to me, who made lists of names with all her workers. As a result, they chose the most interesting ones, made a list, downloaded characteristics from the Internet and printed them.
The next day I read these lists, some names were rejected immediately. I liked the name Daria, the husband did not mind. But then I saw the name – Uliana. I looked at my daughter and decided that it was about her!
I called my husband, he was a little shocked, but he liked the name too. We decided that it will be Ulyana.

Grandmother against
The most interesting thing started later, when I told everyone that they decided to call Ulyana's daughter. My grandmother was categorically against this name, she called my mom asking to dissuade me.
After returning from the maternity hospital, the grandmother herself came and asked to change the name. But I remained adamant. I really liked this name. Grandma boycotted me. Month she did not come and did not call. Another month she did not call her daughter in any way. But then resigned.
But many friends heard, as we called, said that it is a very beautiful name. And I think so too.
So, the simplest name has caused a lot of controversy in our family.
How did you choose the name of your child?