Oddly enough, the name of the baby is practically the last thing I thought about during pregnancy. Perhaps the reason for this is the abundance of work (I worked 8 months out of 9), or I was too lazy.
This name seemed to me very rare. However, I practically had no friends with children at that time, and my awareness about common names was at the level of boys it is fashionable to call Nikita or Danila.
Another important detail – I really like Bulgakov Margarita. Not because she is a witch, but because she is strong in spirit and a beautiful woman. In general, I tended to this name.
And then it turned out that the mother-in-law is poorly pronounced to P, and in general, none of my relatives supported me, and my husband was totally against it.
The birth of his daughter was expected in May. Hence the idea of ​​the name Maya. From associations – only a cartoon from my childhood.
True, then the name seemed too simple to me, I also did not like the lack of pet options (T-shirt, perhaps, or Mike).
On May 19, 2009, my husband and I ate Russian salad. By the way, the doctor set the planned delivery date for May 9th, so by that time I was just living with the thought. Well, when?
Time went by midnight, Eh, May 19th will not be the birthday of her daughter – I thought. And then, when the new day began, I realized that there were contractions, which I immediately informed my husband. And then he suddenly said: Oh, just on the 20th of May my grandmother Lia was born, what a coincidence !.
This name has not been discussed before, and my only association with him was Lia Akhedzhakova. I liked this option: firstly, the name is rare and unusual, secondly, beautiful and tender, thirdly, it sounds great in combination with the surname (which also begins on L) and patronymic name – Aleksandrovna.
I had no idea that the name Lia has its own history and is Orthodox. The value of this name, I am sure, will be interesting for you.
So, Leah is a Hebrew, Catholic name, which translates as cow, calf, less often antelope. But it does not mean a fat and dirty animal, but rather a sacred and worthy of respect.
The history of the name is no less interesting. In short, Leah is the wife of Jacob, who was the mother of six of the twelve sons, the founders of the twelve tribes of Israel. She was not as beautiful as her sister (who, incidentally, was also the wife of this same Jacob), and indeed, her father specifically slipped Leah Jacob during the wedding instead of Rachel's younger sister.
But if the husband didn't appreciate Leah properly, then this generation was corrected by subsequent generations: such masters of the Renaissance era as Michelangelo (Leah's statue adorns the tomb of Pope Julius II in San Pietro in Vincoli) and Dante in the Divine Comedy addressed her image. .
I was also attracted by such qualities of the owner of this name as: There are no frameworks and rules for her – she is a true woman and she is an active, emotional woman who has a well-developed intellect, iron logic and sobriety of thought.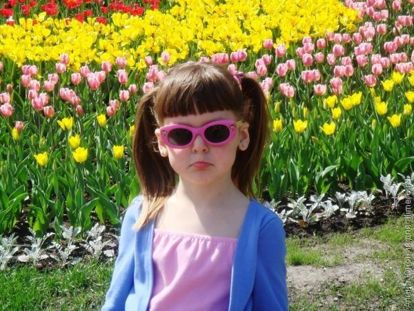 Another version of the meaning of the name, which I learned about quite recently: Lia is a crazy beauty woman who is just waiting for the right moment to get hold of someone else's husband. This, of course, does not add the advantages of the name, but it is too beautiful;)
Honestly, I don't really believe in the meaning of the name. My, for example, is interpreted by someone else, which is in no way displayed on my fate. After all, not all Constantines are constant, and Alexandra are courageous defenders.
For me, the aesthetic side is more important – the sound of the full name, ease of pronunciation, the presence of pet options.
Now, when I look at my daughter, I can't even imagine that she could be Rita or Maya, the name we chose for her is the best option, I think. Affectionately call her Liyusha, Lyechka, Liyunya, Liyushka.
How did you choose the name of the child?