Everything is difficult to do for the first time. And if you are the first time mother, then it is especially annoying to make mistakes. After all, it's not only you who suffer, your child suffers.
My son spent almost the entire first year of his life with a pacifier in his mouth. And on his birthday, I began to think, is it not time to negate such close communication? I talked with my mom-friends, found out the terms. Indeed, after a year, the empty can be eliminated.
How to do it?

I knew that the son would not be able to miss the disappearance of his girlfriend, therefore, it would not be possible to remove her on the shelf just like that – there would be no tears in her tears.
But it's not for nothing that we live in a computerized society. Give the Internet! Having rummaged there and discarding variants like smear the pacifier with pepper, I found what seemed effective to me.
It was suggested to cut the tip of the nipple – a small piece – and continue to cut it off for a while. The child himself will not notice how nothing remains of the nipple, and when there is nothing to hold in the mouth, he will voluntarily deny it.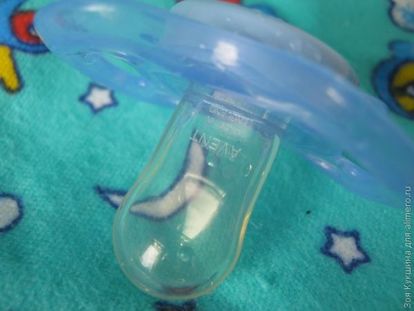 I liked the idea so much that I decided to embody it right after my birthday. That hellish day I remember so far.
How it was

I cut a small piece from the nipple just before the day's sleep. Levka offered his favorite. He put it in his mouth, thoughtfully sucked and spat out decisively.
Wow! – I thought. – Such an enormous result in such a short time! Very effective technique!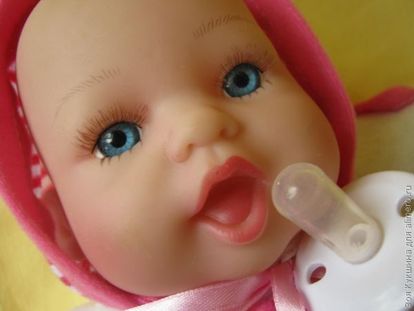 My raptures diminished when, after two hours of motion sickness, persuasion and attempts to restore the nipple, the Lion did not fall asleep. Exhausted child wanted his pacifier in its original form! Without it, he could not sleep.
I do not know what exactly disappoint. Or the fact that the nipple was silicone, and the cut turned out tough, rough. Or the fact that when sucking a dummy began to lose its shape, and this behavior of her embarrassed the child. Most likely, both that, and another.
As luck would have it, this day there was no cash at home. I had to wait for my husband to return from work and rush to the store for a copy of Levkina's girlfriend.
Inevitable final

After such an extravaganza, as you understand, I gave up all attempts at artificial weaning from the nipples. Even the miner's exclamations didn't scare me when he met us for a walk:
– ABOUT! Lyovchik! Again with a pipe! Yes, you spit her! Here is our son – he grew up without any nipples …
I closed my eyes to this problem. In the end, I thought, the Lion cub is not yet forty-two years old – you can wait a bit.
Everything happened by itself. I was even surprised at the ease with which the lion refused nipples. And the reason was that mercilessly bitten by erupting teeth, the gum in the end was almost gnawed from the base and kept only on an honest word. I have always been afraid that this piece will come off and cause trouble with a child. But the pacifier did not take away.
One day, when Lev went to bed, and I was on duty at his bed, he stretched his fist between the bars of the back to me. In his hand were two pieces of nipples. He looked surprised at me (even in the dark), waiting for my comments. I said something like: Well, that's all. It absolutely satisfied him, and he fell asleep without a nipple. He was a year and seven months old.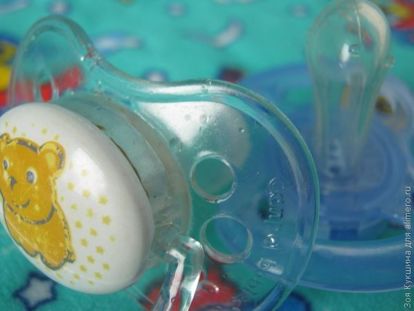 How could this be

This miraculous combination of circumstances helped us get rid of the pacifier forever. But interest in the problem has not disappeared. I learned from my second cousin, as her mother had taught her from her nipples.
She just told her: Lena, you are already a big girl, and the birds are small. Let's give your nipple to the birds? And the kind girl Lena gave the birds the most expensive. But this option is suitable for children in a more conscious age – 2-2.5 years.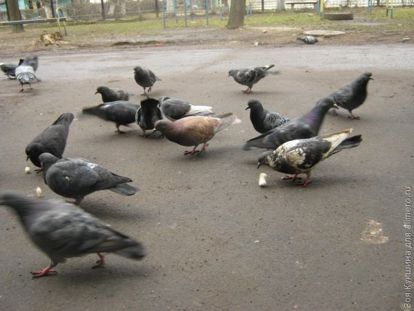 And what difficulties did you face when you weaned children from pacifiers? How did this process go with you?