In your house now runs a little green man … And this is not a character from a fantasy movie about aliens, but your favorite baby, who so mistook the chicken pox.
A chicken pox (the correct name for it is chicken pox) is attached to almost every child. However, it is better to get sick in childhood. After all, those lucky ones who did not get chickenpox in school or preschool years are at risk of getting it in adulthood. The course of the disease in this case will be much more severe than the baby.
I myself had chickenpox at school age. Moreover, I remember that with the beginning chickenpox I landed at a scheduled physical examination. The doctor looked at me for a long time and finally gave out: Tell mom to see a dermatologist, let her determine what happened to the skin.
Until now, I can not understand how, it would seem, an experienced pediatrician could not diagnose ordinary chickenpox. I defined this disease with my son without having a medical education. A local doctor who came later confirmed this diagnosis.
In fact, to guess that your baby picked up chicken pox is simple enough. On the body appear small pink spots with transparent contents. They itch desperately, causing the child to scratch them.
In order to disinfect the places of possible combing, all the rashes are smeared with green paint. In principle, you can advise and solution of potassium permanganate, but brilliant green is more convenient in that it allows you to control the number of eruptions. You will immediately see how many new pimples appeared in a day, and you will notice when they will cease to occur at all.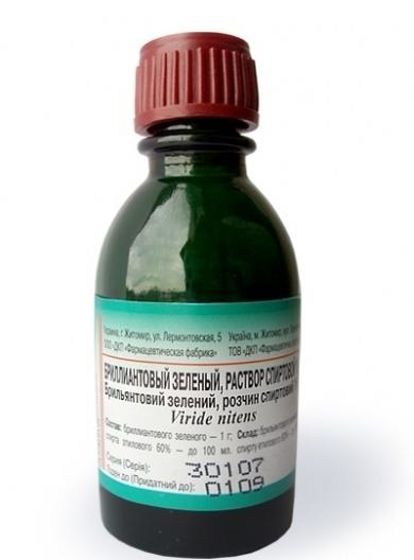 Usually this childhood illness lasts about 2 weeks (our son was allowed to attend kindergarten on the tenth day). If there is no temperature, then it doesn't deliver big inconveniences to the baby The only problem is to catch up with this fidget and once again place green dots on it. The son, by the way, while deftly dodging, so that sometimes, spitting on the point method, I just spent a large green stripe in the most affected places.
An unpleasant moment is also a ban on swimming. Doctors do not recommend this in order not to soak the drying crusts and not to infect the wound. But periodically wipe the child's body with wet wipes no one forbade! We paid special attention to the armpits, neck, groin area – all places and folds, where sweat and dirt mostly accumulate.
If the baby begins to comb out the rash, consult your doctor. He may recommend an antihistamine to relieve itching. True, completely without stripping drying crusts, and, accordingly, without the scars, chickenpox, it seems, no one has been able to survive.
Do not worry, just a couple of weeks the disease will recede, leaving a reliable immunity. And you will remember with a smile how green and funny your little man was.