Before, I would never have thought that I would have to think about the behavior of my daughter among other children. Initially, she was a child active, cheerful, sociable and non-conflicting. At the same time, in the circle of relatives, she knew how to fight back and never allowed close people to offend themselves.
Before the baby was one year old and four months we lived in a private house with relatives and very rarely visited playgrounds. Own yard, enough space for games, a lot of toys and accessories for a fun pastime – we did not feel the need for long walks.
Only rarely did I come to friends who also have small children. The little ones always communicated peacefully, and there were never any conflicts between them.
Changes for the better and not only
At one point, we decided to move to a rented apartment. The standard high-rise building with children's playgrounds in the district promised us regular communication with other children. I was glad of this, since the child, in principle, must communicate with his peers for normal development.
Time passed, everyone got used to us (as we did to everyone), and the first alarm bells for me began to appear. Some more assertive and self-confident kids began to offend my princess. Not that much, but could hook her with a hand, hit a foot on a foot with a typewriter, or even bite.
I did not expect this, and, being, in fact, a non-conflict person, I always tried to smooth the situation peacefully. My daughter said that the boy did not hurt her on purpose, and now the pen will stop hurting. So we came to the conclusion that after such incidents, the little one ran to snatch up to me.
This behavior pattern seems to me to be completely wrong, since the little man already at his young age, in my opinion, should be able to stand up for himself at least at some initial level!
How to do the right thing?
And then I began to think, look for different information on the Internet, including the advice of experts and other mothers. I came across opposite opinions: someone thinks that the child should be able to give change, and the rest think that it is wrong to fight the girl (even if in reply).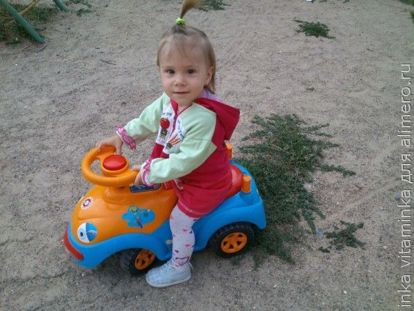 With all this, I watched my daughter, who at home can easily fight back. Sometimes she comes off at the younger brother, slapping his palm. All the relatives say to her that this is wrong, and she is taught to give change in words.
But how to actually do the right thing if you want to grow a normal adequate person, a self-confident person, but at the same time non-conflicting and nezluyu? I do not want anyone to hurt my children, and I can always, at a minimum, scold the culprit.
But after all, moms and dads are not always close to their children, and this means that the child should be able to independently give an answer. What do you think should be done in this situation? I would like to know more about the opinions of moms of girls.