Immediately after the birth of my daughter, I still could not wait until she began to walk and talk. Already now I am absolutely certain that it is many times easier with a talking child than with a baby.
After all, with the help of words, the baby in a more or less accessible form can explain the reasons for his dissatisfaction, identify his desires and needs.
Husband spurred me, who somehow mentioned in a conversation that if the first word of his daughter was dad, he would have given me diamond earrings for joy. Thinking that such a gift would not be superfluous, and her mother would still say sooner or later, I began to act.
From birth, I tried to talk with my daughter to the maximum. Moreover, being alone with her at home, I was bored and depressed. So I conducted a one-sided dialogue on the topic. And I brought the money for the apartment in January, that is, I told her everything I thought and commented on what was happening.
At the word dad, I deliberately focused attention – often said that dad would come, dad called, dad at work, etc. Although, in one article I read that with this it is better not to overdo it, so that the husband does not think that you only see his father in him, and not a man.
I will tell you a secret, I even repeatedly played the puppet theater in front of the little girl – in different voices I spoke for the heroes. For example, one character asked to pronounce another specific word, he uttered and received many laudatory words.
After these performances, I asked my daughter to say the word dad, but she looked at me, as if mocking my vain efforts. However, perhaps, I started too early – at that time she was 4 months old. And her whole speech was reduced to agukany and words in a language I did not understand.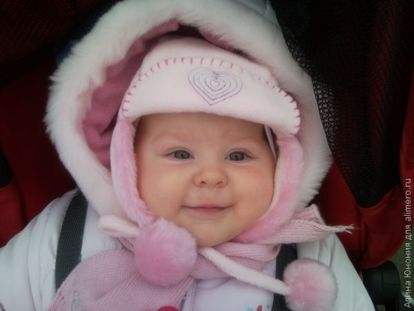 By the way, we practiced role-playing games between family members. And this is not what you think! By prior arrangement, I asked my mother to say the words dad or whatever, mom said, and I hugged her, kissed her and praised in every way.
Either the time has come, or my efforts have borne fruit, but half a year after the first tooth, the daughter clearly and, most importantly, deliberately uttered such a long-awaited word papa. Moreover, the moment was very solemn, she pointed to her husband and said.
She really liked our reaction, so the whole evening she persistently mumbled dad about all people, animals and objects. A few days later, she got a taste and said mom. By this moment I already wore new earrings! 😉
How did you teach children to talk? What was their first word?