Sleeping can be a real challenge for young parents. I would like to share my experience in this area. But I hasten to note that everything that is written below is my personal conviction and not every parents can approach.
Motion sickness
When my daughter was just born, the best way to lay down to sleep was for me to rock her in my arms. Unlike many parents, I was not afraid that she would get used to her hands, because she was firmly convinced that she had not yet come up with anything better than my mother's hands for a newborn.
To deprive the child of what she was accustomed to for nine whole months in my stomach seemed sacrilegious. After all, the baby and so lost its familiar world, and if I could give her at least a drop of confidence in the inviolability of the environment – it was necessary to do it. So, falling asleep, she listened to my heart, voice, felt my smell and swayed with my steps – all that was part of her world from the very beginning.
When the daughter became a little harder, a sling came to the rescue. It was thanks to him that he was able to enjoy communicating with the child, not thinking every minute how much she grew up.
Crib motion
But at a certain moment the motion sickness in a sling became somewhat inconvenient, as my mother came to visit. She really wanted to talk with her granddaughter, and she took upon herself many of the concerns for the child. Including laying on a dream.
Despite the many options for carrying, she did not adapt to them, and it was already hard to rock the baby without the sling on her hands – the daughter weighed nearly seven kilograms. Thinking, we decided that cracking in the crib is a great choice at this stage.
In fact, for the daughter, little has changed: all the same motion sickness, all the same voice (we certainly sang lullabies). We necessarily held the baby by the hand until she fell asleep – this was how tactile contact was ensured.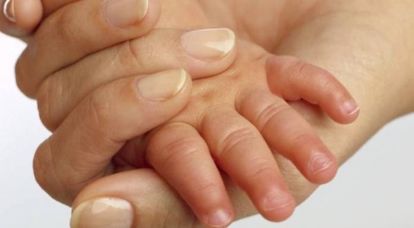 But now the time came when the child grew up and motion sickness began to tire. Then lullabies and fairy tales went into action. At first it was hard to get used to the new method of falling asleep. The process stretched for an hour, two, and sometimes more. Mom followed dad, dad – mom, but little by little the child got used.
Since we refused to motion sickness, we have taken the first step towards falling asleep on our own. However, the time spent with the sleeping child in my arms remains one of my most reverent memories and I am happy that it was.