Sometimes I look at forums for moms and read interesting posts. Recently, with surprise, I stumbled upon a topic dedicated to the child's skills to chew solid food and swallow it. It turns out that for some mothers and babies this becomes a real problem that they cannot solve.
Having asked my acquaintances, I realized that today many children eat food crushed in a blender not only up to one year, but up to two and even up to three years! As a result, this already goes into the category of psychological problems and the child, even the one who can already chew hard pieces, refuses them and is capricious.
Preparing to chew up to a year
In fact, it is necessary to teach the child to chew solid food even at the stage of introduction of complementary foods. If your baby doesn't choke, then from 6 months you can give him pieces of fruit, carrots, drying, as they say – pomosolit. Here the main thing is to cause the baby interest and provide an opportunity to train the gums.
After a year, it is already possible to gradually introduce semi-solid and then solid foods into the child's diet. The process must be of interest. It would not be superfluous to give the kid a spoon so that he could tinker with his plate and maybe even pick up pieces of potatoes, carrots, etc. from the soup.
I know that many mothers can not calmly look at this process. I can advise only one thing – relax! 🙂 At one time, I just gave my daughters a spoon in my hands and left alone with a bowl of soup or porridge. At this time, washed the dishes and did not prevent them from mastering the cutlery. At the end of the feeding, the baby's clothes were simply put in the laundry, and the table and the floor under it were washed with a rag.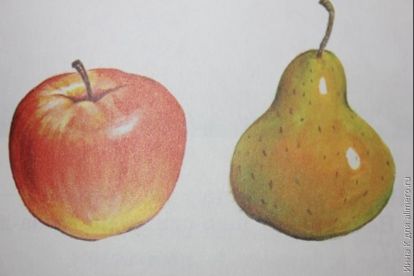 It happens that the process of getting used to solid food is delayed. And at 2, mom still grinds everything with a blender. In this case, the process of learning the skills of chewing can be divided into several stages.
First of all, the child should be put in such conditions when he can not chew. At this age, children already have a good understanding and you can play the whole performance. For example, to show that the blender is broken and now the soup will have to eat in its natural form. Then you can attract the baby to the process of grinding food with a fork in order to interest him.
Still it is necessary to try to eat more often where the use of a blender is impossible. At a party or in nature, and the appetite is good, and no one will grind food for the baby. Most importantly, the mother herself does not deviate from the intended goal and stop chopping food for the child. There is no need to make a problem out of it, because children understand everything and can then manipulate their parents and demand their lunch in the usual way.
The funny thing is that we really broke our blender when our daughter was not even a year old. I still wanted to buy a new one and used a meat grinder at that time, but my hands did not reach the point of purchase. We tried to give pieces of fruits and vegetables in 6-7 months, but the daughter choked, and we left this venture until 9-10 months. But then it was possible to give even a carrot, the daughter with pleasure nagged her.
The full transition to solid food occurred with us. In the year we were hospitalized, where, of course, no one chopped food for the children. Then I realized that my daughter can perfectly chew herself and should not suffer any more with a meat grinder.
And how did you teach your child to chew solid food?