I divorced my husband when my son was only nine months old. She went to another city, thought that now life would be beautiful. I have a favorite baby, and he has a mother, what else is needed for happiness.
But it turned out all the more difficult. When the baby grew, he began to ask where dad was. Everyone has, but he does not. But then he could not yet explain the whole situation. And I just said, Dad on a business trip, in another city. Of course, he did not understand much, but he didn't ask anymore.
I was for two, as my mother felt sorry for, and tried to pamper, and then scold a little bit, instead of dad. My son basically helped me with cleaning and cooking, but I taught him and use a hammer, all sorts of male appliances. In general, I tried as best I could.
After a while, the situation escalated. The son began to call every man his dad. And it happened this way. We walked a lot, and at almost every walk the son rushed just at the approaching guy, and shouted:
– Dad has arrived, Dad.
You can imagine the condition of a man who just went home, and here at one moment he became a dad. Naturally, immediately began to speak, I'm not your dad, what are you! Out of shame, I did not know where to go, and my son was upset. In general, it was terrible.
Grandpa came to the rescue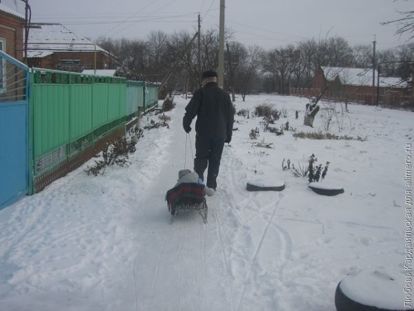 And this torture ended when the child was three years old. We lived then with my grandparents. He quickly got used to his grandfather, and spent with him all the time.
They sawed, repaired together. In general, the son was in seventh heaven, and did not feel deprived. And a smile appeared on his face that I had not seen for a very long time. Even in the kindergarten, the son said that he did not have a dad, but a great grandfather.
But somehow my friend came to visit us, she also brings up the child herself, her boy is already ten years old. And she told me that from childhood she's been telling her dad about the negative, so that the son would love her more, and he wouldn't recognize him at all. Although their situation was different, my father was golden and he loved his son very much.
But a friend scolded me, too, that I'm talking to my child about dad is only good.
True and only true


After a while I had to tell my son that his dad was in another city and he had his own family. And that dad had a little drink, so we left him. My son understood and said that he wouldn't have a better father at all. That he is able to do all men's chores and will help me. We were happy.
A few years passed, and I met that friend, she was all pale, and, frankly, did not look very good. It turned out that her son just left home when he learned the truth, and began to live with his own father. And she complained that he did not want to communicate with her at all.
And then I realized that I had done everything correctly, that I told my son about my father. Otherwise, there would be the same situation as that of the woman.
And she concluded for life that in any case, you need to think with your head and not listen to everyone. Even without a father, you can raise a son, but the main thing is not to deceive.