I admit, when my little son was a little bit small, I didn't think at all about how to raise children properly. I didn't have the experience of communicating with babies, so it seemed to me that all that was required of me was to change diapers, feed and cheer with a rattle.
And yet, as soon as my baby learned to sit independently, began to recognize relatives and friends and began to show different emotions, I thought about the fact that he, despite his young age, understands that we adults want to tell him. It was during this period that I thought that the foundations of good breeding are laid at such an early age, and what will come of it in the future depends on us, the parents.
Parenting begins with the diaper
When his son was 8 months old, he was very fond of folding the pyramid. Moreover, he did not do it himself, but with my help. Neither dad nor grandparents did not let him to the toy. We sat on the rug, my son gave me rings from the pyramid one by one, and I strung them on the base, but before doing this, I certainly told my son thanks for every detail I was given.
At first, the son did not pay any attention to my thanks. Therefore, somewhere a month later, I heard incomprehensible syllables from him, which he uttered each time, giving me rings. After a couple of weeks, the syllables sounded more clearly, it was Siba. My little boy said thank you to me! Now my son is a year and 7 months old. Now he says Siba every time you give him something and when you say to him be healthy. And I remember thanking my baby every time he brings me a clean diaper, shares cookies or a favorite toy.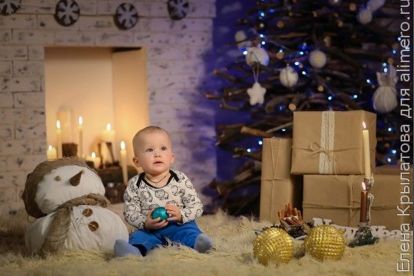 Hello and goodbye
When the baby was about 7 months old, I, like all mothers, began to teach him to wave the pen bye bye. Every morning, when the baby woke up, I said hello to him. I did not forget to say goodbye and then say hello if I had to leave somewhere, and my son stayed with my mom.
The result was not long in coming. Every time someone comes to us, the baby runs into the hallway and screams loudly, which means hello. Seeing off someone, he shouts loudly like, which means for now.
There are also funny situations. When we go by public transport, the son in a similar way accompanies everyone who comes and goes, sending at the same time everyone a kisses.
Here such at me the fine growth grows! I believe that we are laying the foundations of education for children from an early age. Do not neglect the kind words.