In accordance with the latest fashion trends, young parents tend to raise babies almost from the cradle. It seems to me that there can be no talk of any kind of upbringing in the first months. At this time, all the needs of the child come down to sleep and eat.
Although, if you think about it, then many moments of the first year may be suitable for the item Education. It will be interesting to read your views on this issue.
All moms can be divided into those who are ready to feed the child on the first squeak, and those who try to adhere to a certain regime in the diet. I take myself to the second camp. The presence of the regime is convenient for me and for my daughter.
It is no secret that young children love rituals, so they live more easily. There is a certain regularity in feeding according to the regimen; children get used to eating food at a certain time.
Do not take this item literally. So, I, without thinking, allowed half-hour deviations in one direction or another, and did not sit with an alarm clock in my hands, waiting for the feeding time.
There is a theory that manipulation with the help of crying has its roots in its infancy. They say that the baby is aware that a lightning reaction follows his loud cry. Once the scheme works, he uses it for his own pleasure.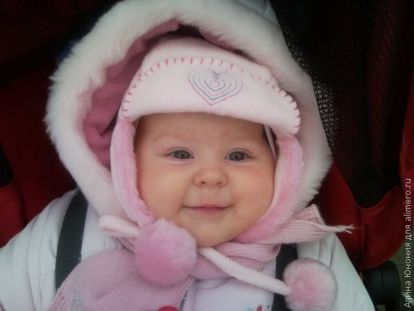 Of course, you cannot sit and drink tea while the child is crying. But to rush to the baby, leaving everything and everything, is not worth it. It should keep the child in sight, but it is better not to allow one to manipulate oneself with the help of a cry. Moreover, in most cases, the reason is insignificant – the toy fell or the bird flew away.
In 4-5 months, you can already begin to teach your baby to express their desires with the help of sounds and gestures. At this age, I tried to show my daughter the correct way of behaving using my own example – I dropped the toy and calmly said oh, she fell, no big deal. Thus, I showed how to respond to such incidents.
Without this item, no article about parenting is possible. Do not think that little children do not understand and do not notice. With high probability it can be argued: if in the apartment there are often shouts, emotional conversations on heightened tones, sudden movements, then the child will behave similarly. The worst option in this case is a quarrel between the spouses with a child in their arms.
It is not for nothing that it says that you should not raise a child, it is better to educate yourself, and children will grow up the same.
There is another very important point – the abundance of affection and tenderness. This is never enough. It is very useful to always put yourself in the kid's place and not scold him for the abundance of research talents or unwillingness to eat squash puree. Children are the same people with their tastes and desires.
It seems to me that the key point in raising a child up to one year is the abundance of maternal love, instilling in the baby confidence regarding the mother. Moms who hug, protect and come to the rescue.
How do you raise kids?