Summer is a great time. Sunny, warm, weed. Only in parallel – this is the time of downed knees, cut hands and all sorts of scratches on children's skin.
Our case


Last summer we had this problem more than once. I especially remember the case when I did not have time to catch my son. He ran along the concrete path, and on the way he met a step … He fell quite hard: he brought his face.
As I reproached myself for an oversight, this is a separate song. But first of all I rushed to handle the wound. I only had wet wipes and water with me.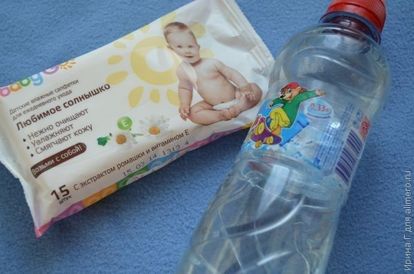 On the abrasion, of course, sand and dirt stuck. I washed off a lot with the help of water and napkins, put my son in a stroller and went to the pharmacy (good, she was near). I bought hydrogen peroxide there and treated the wound.
I didn't smear anything at home: iodine was not allowed to children, she was afraid of green paint, as the abrasion was rather large in area. Just once again, more thoroughly washed the abrasion with peroxide.
Then, when my son had dried up, I began to lubricate the crusts with ointment dexpanthenol. This is the same as Bepanten, only cheaper. This ointment is always with us in the course, it very well heals all sorts of sores and cracks and relieves inflammation. I smeared often. Almost constantly.
Of course, I watched if there was any redness around the abrasion. This would mean that the infection still got into the wound. But, fortunately, everything was ok. Literally two days later, the abrasion began to go. There were only pink blotchy specks in its place.
Actions for skin lesions



Of course, now I theoretically grounded and I know how to behave if the child has injured the skin. This is what I have identified for myself the main points.
one. We estimate the degree of damage. First of all you need to decide: is it worth to consult a doctor. This is necessary if:
– deep wound
– wound with ragged edges and contaminated
– the blood does not stop
If there is a wound on the head, it is also necessary to exclude a concussion: to check whether the pupils of the child are not dilated, not nauseous, dizzy.
2 If you decide that a doctor is not needed, and the child only has an abrasion, a scratch or a shallow cut, we treat the wound:
– flush under clean water
– we process with antiseptic (hydrogen peroxide, chlorhexidine or something else, the main thing, without alcohol)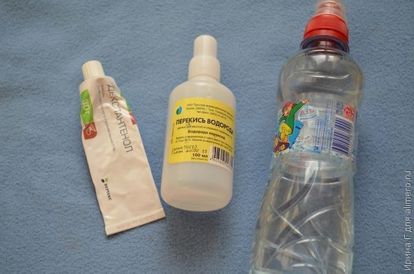 3 After a crust forms on the surface of the wound, use any means that accelerates healing. There are a lot of them, and surely everyone has their favorite.
Now I scratch all the scratches, and I take the hydrogen peroxide with me for a walk. It was useful both to us, and other children more than once.
I wish you all good health and good summer!