I don't know how in other cities and regions, but it's very problematic to get into our kindergarten. My daughter is 3 years old, and in the queue for a preschool institution we are the 120th. It is still good that we got into it a couple of months after birth. For example, the husband's little nephew moved to another area and would go to the kindergarten, probably, only to the first class. To such problems with preschool education was less, it is necessary before the birth of the baby to find out what is required for putting it on the turn.
So, if you became parents, do not pull with putting on the queue. Especially since dad can do it. And at us the grandmother was engaged in it in general. It is necessary to apply to the Department of Education of the Administration of the area in which you live. You must have the following documents with you:
– baby's birth certificate
– parent's passport, which puts on record (once we went to the grandmother, she took with her documents and mothers and fathers)
– if you are registered in another city, you will need a medical policy attached to the clinic, which is located in the area of ​​the garden
If your child needs some kind of specialized kindergarten or a group of compensating type (for example, if there are speech disorders), then it is necessary to provide an opinion of the psychological, medical and pedagogical commission.
It is impossible to turn to several districts of the city at once, it is possible to stand in a queue only in one district.
When I heard that we have entered an electronic queue, I thought that now it would be possible to join the ranks of those waiting on the Internet. But it turned out that this is not entirely true. It was created in order to track your place online. Those. you must still go to the administration first and get your unique number. Then enter it on the site and observe where you are.
My mind really doesn't understand why our line is moving backwards. Moving forward, I can still understand (someone gave kindergarten). But after all, no one can be born ahead of us!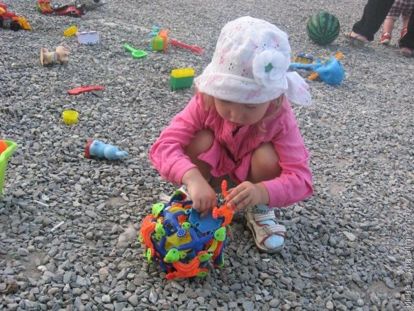 In our city forums of parents, whole verbal battles flare up over the benefits of getting a place in the preschool. I do not want to offend anyone, but why does the state believe that we need a kindergarten less than Pete Ivanov, just because his mother works in law enforcement?
Today, parents working in the following areas can apply for preferential places:
– in kindergartens, incl. health workers
– in customs services
– in the service of drug control
– in law enforcement
– staff GUFSIN
From this year, they stopped giving privileges to children from incomplete families, since Often people go on deception and even get divorced to get a cherished place in kindergarten.
By the way, thanks to the electronic queue, I learned that in our category (children from 1.5 to 3 years old), only benefit recipients got into the kindergarten. Still, it is a pity that our dad does not work in the bodies. 🙂
And what are the problems when you put on the queue you?