We have already ceased to notice how tightly chemistry has entered our lives. But when a child appears in the house, it immediately becomes noticeable. And then our magic bottles-bottles become dangerous.
If in the house the kid, it is necessary to be cautious with household chemicals. For me, this is 2 points:
– exclude contact with the child
– minimize chemical consumption
Everything in its place
When my son began to crawl and show interest in everything that comes his way, I removed all the detergents. Something higher, something away. I try to use them when the child is not around.
If I take any means, I try to immediately remove it into place and always tighten the cap. Because not keeping an eye on my inquisitive boy is very easy.
Under the washing powder, I adapted a high plastic sea salt can. It is with a lid, and this is convenient: the powder does not dust, does not smell, I fall asleep as needed, and it is convenient to fall asleep in the car.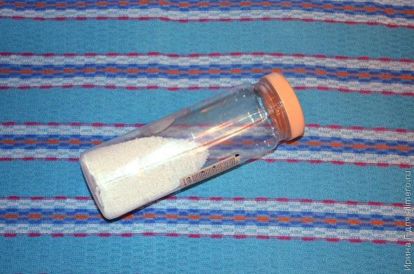 In the kitchen with our dishwasher detergent worth baby liquid soap. When the son is busy in the sink with the dishes, then I squeeze him for him on the sponge.
If mom is breastfeeding
I am very scrupulous in this matter – I try not only to keep the chemistry away from the child, but also to have less contact with her. After all, inhaling harmful fumes or neglecting gloves, I will harm not only myself. Through the blood or skin, they easily enter the milk. Something does not want all this filth to be eaten by a child.
I somehow quietly stopped buying all sorts of powders for cleaning the bath. I use a simple laundry soap and a brush. By the way, launders no worse than special means. Especially if you make it a mush – a mixture with water, and smear it with a bath for a while. I wash the floor too, if with a detergent, then it is a laundry soap.
The sink is perfectly washed with dental powder, the dishes are well cleaned by baking soda, and I like to wash the windows in life with plain water and a soft cloth. It seems to me that there is no difference.
Of course, I did not give up everything. Without some disinfectants or easily laundering burned fat, it is somehow difficult to imagine a household. But it is obligatory in gloves, without a child and in small areas.
Awful, but it happens
If something terrible happened – the child swallowed detergent, it is important to know that it is dangerous to cause vomiting. This is explained by the fact that all detergent-cleansing and disinfecting agents contain either alkali, or chlorine, or acid. So, passing through the esophagus, these substances are burned. So forcing them to once again follow the same path means to increase the degree of burn.
You will definitely need the help of doctors, and before they arrive it is better to give the child milk, vegetable oil or egg white. And be sure to show the packaging to doctors.
And how do you feel about household chemicals, if the house has a small child?