Breast milk – the most valuable product for the baby. You can't buy it in any store. Responsibility for the delivery of a mother. I nursed the eldest daughter up to one and a half years and the younger one is going to feed up to this age.
For the preservation of breastfeeding eldest daughter I had a good fight. In the maternity hospital, on the advice of a doctor, I began to feed the baby with the mixture after each feeding. My daughter ate well and slept soundly.
When we were discharged from the hospital, it turned out that I have little milk. Ask how I understood it? At first I was alarmed by the frequent crying of a child. Especially after eating. With her mouth she continued to search for her breasts. Taking it, she immediately threw it and continued to cry.
We bought baby scales and once a week weighed docha. She gained weight very badly. After hearing the advice of my mother and grandmother, I was ready to feed the baby with the mixture, so that he was calm and healthy.
Thanks to my friend, a breastfeeding consultant who helped me increase the amount of milk. It turned out that this is not only possible, but easy enough. I want to tell you about the ways that helped me.
How to increase the amount of milk
one. Frequent attachment. As you already understood, feeding by the clock was my mistake. In order to produce more milk, you need to feed the child on demand.
If my daughter slept for a long time, I pumped out the milk. Thus, it was coming more and more.
2 Warm shower. This method has become a lifesaver for me. I sometimes use it now. To feel the rush of milk, just send a stream of warm water to your chest. It is not necessary to take a shower for a long time, a couple of minutes will suffice.
3 Joint dream My daughter rarely woke up at night when she was sleeping in her crib. But as soon as I put her next to her on the sofa, as every two or three hours she opened her eyes and pulled out her lips with a straw in search of her breast. Do you understand what this means? See item number 1.
four. Drink plenty of water. I taught myself to drink plenty of fluids between feedings. This may be hot tea (with milk, sugar or without), dried fruit compote or water. Before feeding, I already felt a slight tingling in my chest, – the milk came.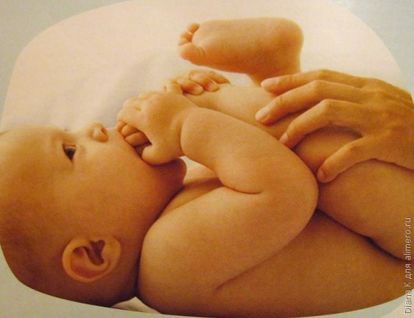 five. Positive attitude. Young mother should be in a state of emotional balance. This requires a good atmosphere in the family, rest and a healthy sleep. I have repeatedly noticed: when I have a bad mood, there is less milk.
During breastfeeding, I feel an incredible closeness with the baby. I confess I will miss this time.
Did you breastfeed your babies? Have you had problems with the amount of milk?