There is one remarkable phrase – Milk for the baby is in the head of the mother. And indeed it is. Why? Because our brain gives signals to the endocrine glands to produce the necessary hormones, in our case it is oxytocin and prolactin.
Oxytocin is responsible for the production of milk, and prolactin – for removing it from the breast. It's very simple, but why is it so difficult to establish breastfeeding? What else affects the natural processes in the body?
The first days of a newborn's life
The first milk my daughter tried was colostrum. It is great if a baby is applied to the breast immediately after birth, only maternal colostrum will help the gastrointestinal tract colonize it with beneficial microflora. Therefore, mommies, do not be afraid to ask the midwife to attach to the breast of your baby, if she herself does not seek to do so.
When my daughter and I were transferred to the ward, I began to try to feed her and experienced terrible pain. I had no cream from cracks in my nipples. And I was saved by a folk remedy. To do this, take an apple and rub it a little, put the pulp on the nipples and cover with cotton swabs and periodically need to change the apple.
The water on the second day after birth is better to reduce to a minimum. This is necessary so that there is no swelling of the breast when milk comes on the third day.
I did not know this rule and on the third day my chest almost exploded. I began to express, and the milk all arrived and arrived. His daughter had a lot, so she could not help me.
When we were discharged from the maternity hospital, we bought a breast pump, and he became my faithful friend and lifeguard. Together with him, we struggled with the temperature, lumps in the breast and other pleasures of excess milk.
First big problems
And after two weeks my daughter started having colic. The wise mother-in-law got up on the defensive and began to advise what to do in such cases. My nervous system could not stand it, and the milk became less and less. The breast pump was removed aside, and another war began, the war for milk.
During pregnancy I didn't buy bottles, nipples, sterilizers or other things for artificial feeding. Because I thought, if I buy it, it means, I agree with the installation: You can not breastfeed.
And then came the moment when the mother-in-law began to say that you should not torture the child, it is better to give her a mixture. I was torn to pieces. My husband supported me first, and then rolled over to my mother's side. I was left alone, without support.
Breastfeeding
Once alone, I gathered all the will into a fist and began to look for information on the Internet. Thanks to the information I found, I understood the following:
1. The most important thing in successful breastfeeding is the mother's desire to feed. Remember the phrase Milk for the baby is in the head of the mother. Yes, it depends on this installation whether the hormones oxytocin and prolactin will be produced or not.
2. Calm and only calm. All the attacks of relatives must be left in the past and forgive, for they did not know what they were doing by their experience.
3. Watch the video or read the articles on how to properly attach the baby to the chest. Because not all mothers talk about this in the hospital. I, behold, no luck. It is necessary to know the theory in pictures.
4. In order to increase lactation in any case, do not drink tea with milk or condensed milk. This is a very harmful thing that can affect your baby's tender tummy. Milk in its pure form is also better not to drink.
5. To increase lactation, you can eat: a small handful of walnuts, dried fruits, pollen (allergies to it should not be). It is useful to drink fermented milk products, except kefir, and you can also brew basil or flax seed. You can buy special teas for nursing mothers.
6. No nipples and bottles during the crisis (at least up to 3 months).
7. It is very good if during feeding you put a basin with hot water and put your feet there.
8. If the baby is crying and does not want to take the breast, dial a warm bath, ask for help. Lie in the bathroom and attach the baby to your chest. Vodichka will calm the baby and you. You can also add broth thyme or chamomile.
9. Joint sleep helped me a lot. We cleaned one side of the crib and moved it close to our bed with the husband. At night, I crawled to my daughter, fed her, and then crawled back. In the morning I always took her to me.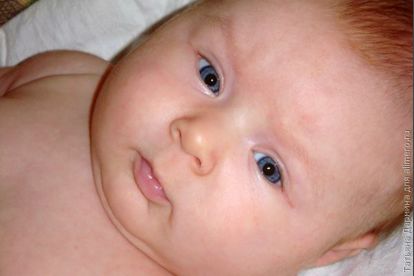 10. Many talk about feeding on demand. My opinion on this is slightly different. If the baby is crying, it does not always mean that he wants to eat or calm down at the breast. You can buy a baby sling so that your baby can feel your warmth. But small breaks in feeding are still worth doing, about 1-1.5 hours. With age, breaks gradually increase.
11. At night, it is very important to feed the baby between 4-8 hours. At this time, the production of the hormone prolactin and the baby's request for the whole day occurs.
Applying all these principles, I managed to adjust breastfeeding in 1 month. Then everything went like clockwork. I only sat up when my daughter had to be left for a few hours with her mother-in-law. I fed my daughter 1 year and 9 months.
I wish you successful breastfeeding!