Perhaps children shkodnichayut all. I understand everything – it was such a thing. But I never allowed my son to see a toy / candy / picture in the store or something else without getting what he wanted, fall to the floor and start choking tears and tearing his voice with shouts at the level of ultrasound.
This happened (tried to happen) only once. The method in such cases, I have one – on the ass.
How to prevent a tantrum?
The best way is not to show the child what he can ask for and not get. But then you have to keep this little irrepressible energy in the four walls all the time, forbidding to go shopping with me. And just down the street will have to drive him with his eyes closed? Not an option.
Personally, I prefer to warn the child in advance. For example, I go with him to the store for bread. Before leaving the house, I inform the child, that we are ONLY for bread. I won't buy him anything today. And if it behaves well, buy a typewriter / candy next time. The method is valid. And it will act until the child decides to clarify when this very next time comes.
I had this option. Nothing better came to mind, how to remember Santa Claus. Accordingly, the child clearly understood that he would get that toy in the winter. His grandfather Frost comes when the snow falls. Though so, but it works.
Again about the shops. The son is worn around me while I buy what I need. Then he pulls his hand and shows with a finger what he liked. What am I doing? I give him a choice – either candy / biscuits / juice (or what else he saw while I was walking along the grocery lines), or machine / coloring / puzzle / soap bubbles (in general, something that will be thrown at home ten minutes later, but the child wants to please).
Checked several times in person. Hysterical does not even smell. Goods are almost identical in value, and I don't get very poor if I spend an extra couple of dollars. And the child feels adult and independent. He makes his choice. And everyone is happy and calm.
Harder we went, when in the garden began to study numbers, letters, poems, etc., etc. For some reason, the gingerbread method does not work for us. Only whip. Example – consensus my son and I reach after my type phrase until you learn – you will not watch cartoons (or you will not get sweets). With a scratch, but teaches.
Only now, this happens after I nervously drank valerian. Why all? Yes, because I, as a normal person, want the child to be engaged easily and interestingly. All sorts of games and stories are invented. I sit and repeat a thousand times to him, showing on my fingers, telling counting notes, counting with him cows, dogs, pigs with sheep.
He likes his son and is interested in him, but … he does not teach. He plays with gusto and all my attempts for him look like a fun game, no more. I can repeat his account a thousand times, while entertaining as much as possible, but no result.
Then only I begin to crush. And what I see? The son is silent at first, then I don't want the standard one and I don't know how or I won't. And then the hysterics itself. To begin with, he simply purses his lips and begins to squeeze tears.
And then it just chokes, sobs as if I, such a monster, bite my head off without anesthesia.
And how to act in such cases? I don't want the child to have a craving for learning, so I'm inventing exciting games. But in the end, only the option of a stick and works.
By the way, how do you fight with such tantrums? I do not consider the method in the ass and in the corner – the child will only burst and get offended. By the way, with the reassurance, kissing and hugging the same story – even more poured when he was spared.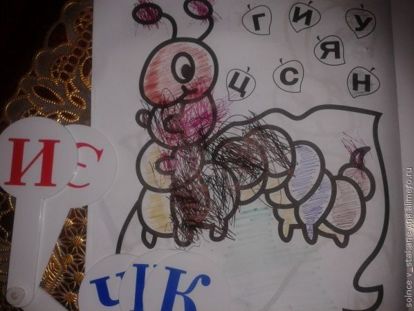 Now I, trying not to show how I hurt myself and feel sorry for him, send him to wash his face, and just wait in silence. And then he starts trying to learn again. Some kind of vicious circle is obtained.