It so happened that we are only together with our daughter almost 24 hours a day. Of course, at the beginning of our life it was very difficult. I couldn't do anything around the house because the baby was a tame girl.
I generally keep quiet about eating. Well, by the night I just wanted to fall on the bed and no longer get up. Plus, I have one more character – I have long been independent and did not like to seek help even from my close people.
But after 2 months of such a life, I realized that I need to change something. Because she herself began to fall into some state of chronic fatigue, well, and the daughter began to feel it and more capricious.
My new rules
Take help. This is the most important thing that I had to learn. But I understood that there was absolutely nothing bad about it, and no one would consider me weak. Moreover, sometimes it was really pleasant for my loved ones to come to us, help with the purchase of products, sit with the baby while I was busy with my business.
Grandmother comes and babysit with her granddaughter, and this gives her tremendous joy. My aunt often brings all sorts of goodies from the garden. And now I do not refuse it!
Time management system. I learned about this interesting system on the Internet. It concerns the cleaning of the apartment, the analysis of such debris, to which the hands do not always reach. But after all, everyone wants the apartment to always be clean and tidy. And with the baby to do the cleaning is sometimes almost impossible.
So, according to the time management system, you need to make it a rule and allocate exactly 15 minutes per day for the analysis of debris. It is not much, it does not bother at all, and even 15 minutes my baby is able to sit quietly.
At first, I thought that in such a short time nothing could be done. But having tried it, I realized that 15 minutes is a lot! Therefore, now every day I choose a problem area, I deal with it during the allotted time – and as a result, we are always clean and the cleaning does not bother me at all!
Cooking for a few days. In order to still have the opportunity to fully eat and not spend time on it every day, I decided to cook a lot at once. Soup, hot – I immediately make a little bigger pot, and then calmly live full and satisfied for a couple of days.
Purchase of products for a week. I came to the conclusion that it is necessary to buy food at once for a whole week, in order not to waste time on it, and still live with food. It also greatly simplified my life.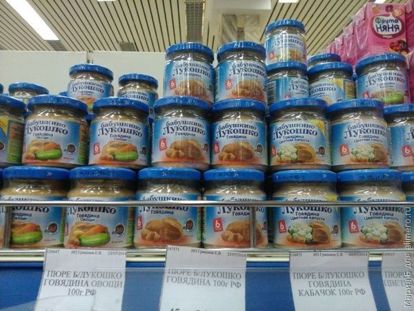 And my little helpers help me around the house very much: the slow cooker – turned on and forgotten, the washing machine – put the things and left. By the way, I began to use the multicooker after the appearance of the baby, and before that she was standing in my box.
And, of course, relaxation. I made it a rule to at least one of my daughter's dreams to rest with her, in order to feel vigorous before the end of the day and to play with my baby with great pleasure.
Oh, you can't even imagine how good I feel, even if I just lie down for at least 30 minutes. And earlier, during my daughter's sleep, I didn't run to cook and clean up – and as a result, by the end of the day I was squeezed lemon!
These new approaches of mine, to which I came in the course of our life with a baby, helped greatly facilitate our lives. Now I calmly cope with all the household chores, spend a lot of time on my baby and by the night I am still quite cheerful and cheerful! I never get help, because in fact people do it with all my heart. In the end – and they are pleased, and easier for me.
And today, when my baby is already 1.4 years old and she walks, we already do some things with her together. And every month our life is becoming more and more simple.
Mommies, please share your secrets, how to cope with all matters when you are alone with the baby all day?