Strangely enough, but in Belarus, unlike other countries, the presence of a car seat for carrying a child is advisory in nature. My friend from Denmark was shocked for a long time, seeing that the mother was carrying the child in the back seat, holding him in her arms! And even more surprised that it is completely legal!
Considering that my driving experience is small, I would be uncomfortable if my daughter suddenly decided to help my mother switch gears, or arrange unplanned airing of the cabin … I think there is no need to talk about safety.
Therefore, even before birth, we were concerned about the purchase of this desired unit. Shoveled a lot of information, I came to the conclusion that the basic requirements are not so much:
– the seat must be appropriate for the height and weight of the child
– The seat must have a safety symbol ECE R44 / 03 or ECE R44 / 04 (European Safety Standard)
And … everything! But only at first glance.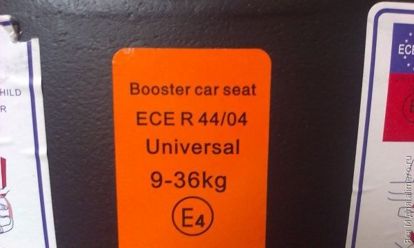 Our first car seat
Of course, after the purchase, I realized that this is not a complete list of what needs to be provided.
Our first car seat complied with the standard and was designed for a child up to 13 kg. The car seat looked like a carrycot. It was called Anmar, costing about $ 100.
In this car seat, I appreciated:
– reversible handle (it is convenient to transfer or even fold back if it interferes)
– sun shade
– lateral protection (the seat is maximally closed from all sides)
– removable cover (washed 20 times, but he did not lose sight)
Cons of this car seat:
– inability to regulate the lying-sitting position (at 10 months my daughter refused to ride in a reclining state)
If I chose a chair for this age now, I would definitely look for an adjustable backrest.
Autokrelo for older children
We bought the following car seat with the expectation that it will serve us faithfully for several years. We decided not to choose the promoted brand in order not to overpay for the name. Additional functions, such as an extra cover or thousands of pockets, also seemed to us superfluous. And these details significantly influenced the price!
We stopped at the chair Forkiddy Trevel (9-36 kg), which we use now.
– democratic price (about 80 cu)
– the ability to unfasten the back with time, so that the chair transformed into a booster
– the presence of internal seat belts
– convenience of fastening internal belts
– pleasant fabric which is easily erased
– not very easy to install in the car (only dealt with the instructions)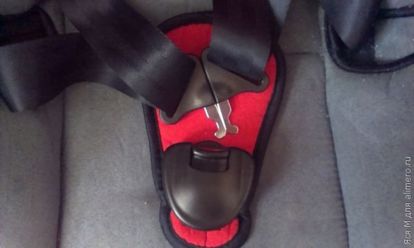 Specialists, of course, insist on buying a new one, motivating it with the fact that a used car seat may have an accident and lose some functions or deform.
But it seems to me that if you check the strength of all the fixtures and the integrity of the armchair itself, I don't think that it will be worse than the one sold in the store. And you can save up to 50% of the cost.