For a mother who has a child about seven months old, one year old seems a bit younger than an adult. He is aware of everything, understands and (most importantly.) Remembers. Well, at least it was in my head.
It was when my son was about seven months old that I began to think about the upcoming birthday celebration. Of course, relatives were included in the plans, but there was always one ritual with them: they came, they ate, they left. I read on the Internet how one mommy prepared contests for relatives like: who remembers the growth of a baby at 3 months? This is definitely not for my family.
And my soul wanted a child's birthday. As I understand it now, the first birthday is more likely not a child's holiday, not relatives-friends, but dads, and most importantly, mothers.
It is mother who rejoices most of all with her happiness, remembering that quite recently she had a little squeaky, but cute and native kulechek, which is now worn around the house, drags the dog by the nose and shoves little fingers into the socket. It is the mother with nostalgia remembers childbirth, the first meeting, the first feeding …
My girlfriend on the night of the first birthday of her son, having laid him and her husband to sleep, sat down to cry … from happiness.
But something I was distracted. Return to the celebration.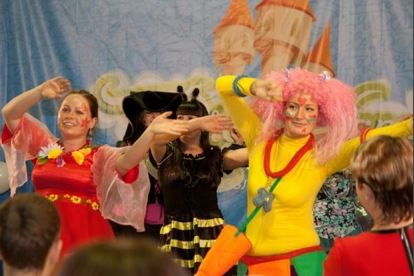 Due to the improvement of the quality of life of the population, as well as the demand arising from this quality, various developmental and simply entertaining children's centers are opening up everywhere. You can do anything in them: play with new toys, ride on the swings, jump on the trampoline, and so on and so forth.
Also, these offices provide services for the holidays. That is, you can not just come with the children and play, but also organize a matinee with a quest, contests and any number of leading clowns, supermen-snowdresses.
And then also to seize it all with a custom-made cake, which is limited only by the imagination and financial capabilities of the customer.
That's how I planned to hold the main part of the children's birthday: to invite girlfriends with children of the same age, take part in competitions, dance with children, eat a cake …
By the way, what it should be, I clearly knew when my son was not even eight months old. I even found a leader for a matinee – one of the best in the city, specializing in children's parties. It only remained to choose a place for the celebration itself.
Since there were plenty of entertainment centers nearby, I took up this issue only in 11 (.) Months.
When it all went wrong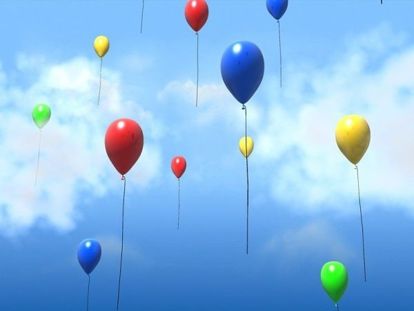 When I planned everything, I hoped that by the age of ten months my child would start running. But he is a cautious guy with me and went very slowly and carefully at only eleven. What to do to an uncertain child in a children's center? Watch how others frolic?
It turned out that some of our guests do not even go as we did, and I became thoughtful: should I? But the control race in search of a place for celebration made.
At first, the development center, which we have been visiting since eight months, refused to hold the holiday, referring to the small age and inexpediency, then the neighboring children's center said the same thing and invited me to look in a year or two.
Well, the playground in the children's entertainment center simply did not inspire his son when we came to look at her. Then there was a conversation with the leader, who also tried to sensitize me …
In the end, I gave up and canceled everything. I even tried to get depressed for the whole day … But then, looking at her sleeping baby, she decided that even if not with such a scale, but to be a holiday!
And to be this holiday … at our home! As the party sponsored our dad, he was even delighted with my new idea.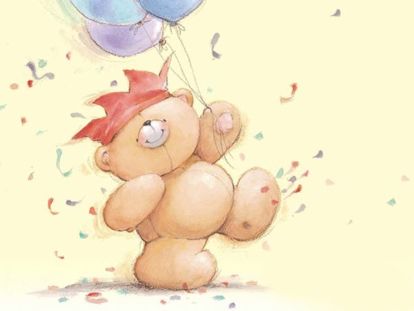 I ordered a lot of helium balloons under the ceiling and a balloon figure for the house – a cute bee. All this was brought while son was asleep. The balls were dispersed around the apartment, the bee was placed in the nursery. Stretch marks were hung on the walls. Happy birthday.
Especially for my son and his little friends, I myself made a cake of cookies, fruit puree and berries, and also prepared juices, sliced ​​fruit. Of course, for the mum-guests, too, there was a small high-calorie buffet, but still the kids were more important.
Since our guests were in the range of 11 months to 1.4 years, everyone played primarily with their mothers and interacted with each other only to select something.
As a result, we set up baskets of toys for them and lost children for about an hour. After a hearty lunch, the babies began to fall asleep and went home. My birthday boy probably went to the bed for the first time and immediately fell asleep as soon as I put it there.
In general, everything turned out fun and soulful, even without any mega-centers, leading and other adult paraphernalia.
Finally, I would like to draw the attention of those who think or plan to celebrate the first birthday of the baby:
1. No matter how much we love our child, in a year he is not yet ready for public tiresome events, especially since he cannot tolerate fun for more than three hours.
2. When planning a matinee, it is necessary first of all to set a time for it so that at that time neither the birthday man nor his friends would lose feeding or daytime sleep.
3. When preparing the table for kids, you also need to take into account their diet. For example, we had a kid with allergies to everything dairy at our place, so that the cake was filled with fruit puree without cottage cheese (as originally planned).
4. When preparing the table for mothers, it is necessary to take into account, first of all, the comfort of eating: it is difficult to eat a meat chop with a child with a knife and fork.
5. Balls: we only had helium ones under the ceiling, which at the end of the holiday were given to each guest at parting. But some mummies are not afraid to place the usual balls on the floor – we were on such a holiday, and I was all the time tense – if anyone would be afraid of a burst ball.
6. Entertainment: the fact is that at this age there is no need to invent anything especially – the kids will have a large enough pile of toys and music to dance.
I hope that someone will benefit from the information I have outlined, and, perhaps, will save this someone from unnecessary unnecessary gestures. And baby …
he still will not remember how his first birthday was, remember him you, and the positive emotions he tested will be important to you, which will affect his future development.