When we arrived home with the eldest daughter, I was confused. The first child, there are a lot of questions, it is scary not only to bathe, but also to take it in general. But you need to bathe! Thank you mom, who helped the first week in this difficult matter.

What to cook for swimming?
Everything you need to prepare in advance. You can even before the birth of the crumbs, but if you do not want to buy anything ahead of time, then while mom and baby are in the hospital, let dad or relatives prepare everything.
The most important thing is to buy a small bath for bathing, you should not bathe newborns in a large bath. It is also better to buy a bathing stand, it helped us a lot, especially when bathing a child without helpers. And, to be honest, when you adapt yourself to washing a child on your own, extra people just get in the way.
Be sure to need a dipper for water to water the baby. And of course, do not forget the towel. Now a large selection of children's terry towels, they are softer than adults. We acquired several different, but all with corners, to put a hood on the head.
In the maternity hospital nurses, and moms with experience recommend adding potassium permanganate to the water, so it needs to be purchased. In addition, we bought special herbs for bathing the baby. Herbs are different. For example, sedatives – motherwort, bearberry; disinfectants – chamomile, calendula, oak bark.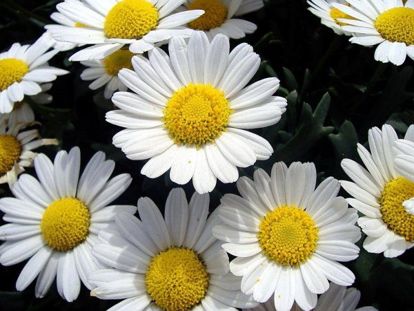 Herbs can be purchased at any pharmacy. Before bathing, I brew them, then added to the water. Now sell ready-made extracts of herbs that can be used from birth. The main thing is to mark 0 on the package.

What should be the water for swimming?
Today, many argue – boil water for bathing newborns or not? You decide. We boiled the first two weeks for the first daughter, and for the second. Then I looked at the state of the water, if it goes clean, I simply add herbs or sea salt so that the water is softer.
By the way, be sure to get a thermometer for water. Thanks to him, you can choose the right temperature for bathing your baby. The first days is recommended 36.6. And then I watched the children, they decide in what water they swim. If something did not suit them, they were capricious, expressed discontent.

What to choose means for swimming?
The parents choose the child to bathe the child, the main thing is to pay attention to the packaging, it is always written there from what age you can use the product. At first, I used soap with simple solid baby soap. But it can not be used every day. Pediatricians say that the natural balance of the skin is disturbed.
Now we buy different baby shampoos. Daughters love to swim with bubble bath, we buy necessarily a nursery. Still often use herbs, as well as bath salt.

Bathing circle for newborns
We were given such a circle when our eldest daughter was three months old. While she was baby, she gladly swam in the bath. When she grew up, she refused to wear it. Then the circle was inherited by the youngest daughter, who also happily swam in it for the first time.

Choose time
Usually, children are bathed before bedtime, it is believed that they fall asleep better. But pay attention to your child, perhaps, the bath on the contrary excites him. With my daughters so. After the bath they can not be put to bed.
We swim after the evening walk, before dinner. For them, this is the best time. Then they eat with pleasure, play a little and are ready to sleep.
The most important thing when bathing babies is the attitude of mother. The child is very sensitive to the emotions of the mother, which means that she should be confident in her abilities and be in a good mood, then the water treatments will bring pleasure to the child.
Now my daughters have grown up and are swimming with pleasure together, under my strict supervision.