Often the appearance of the baby dramatically changes the life of a woman. My life has changed by 100%. I'm not talking about the new status of the mother, the new responsibilities, the new responsibility. I am talking about the rhythm of life that I had to completely change.
If earlier I communicated with a huge number of people during the day, constantly went to work in interesting places, often went with friends to rest, then on the decree my communication was reduced to almost one person, but there was no talk about the former active life.
Somewhere after a couple of months of such a life, I began to really get depressed. Groundhog Day – so I called my condition. We had to do something urgently with this!
Today I have several ways to cheer up, make life more diverse, brighter! Thanks to them, I feel quite beautiful!
Little joy in the decree
Communication I realized that I was chronically lacking communication when my daughter was 3 months old. Only our grandmother came to us, and the rest of relatives and friends came extremely rarely. Everyone had no time, everyone has their work and their daily worries. And then I decided to get acquainted with moms, who, like me, walk with their kids.
It turned out to be very simple, because they, like me, lacked communication. I learned a lot of new girls, and our topics are not limited only to the discussion of our kids. Every day we met on walks, and then began to call up, correspond in social networks. Frankly, it helped me a lot! I have new friends!
And I also made it a rule to go somewhere for a couple of hours with friends and colleagues at least once a month. A lot of news, discussions, changes around helped me not to fall out of life! Thanks to our grandmother, who gave me such an opportunity!
Shopping trips. When my daughter grew up, we often began to travel to shopping centers. Especially when there was bad weather outside, and I didn't want to sit at home. Here you can go shopping and enjoy yourself with some sweets. For each trip I was preparing, as if going to the ball! Such moods are very uplifting. Immediately you realize that life is boiling around!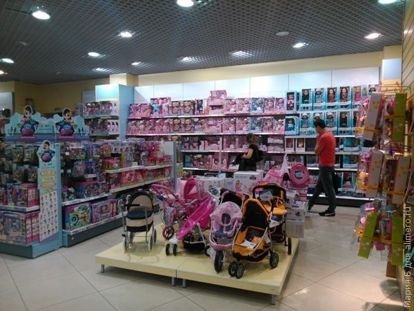 Trips to nature. In good weather, there is nothing better than being in a park, in a forest, or at a cottage. A change of scenery, fresh air, kebabs – now I perceived it as a whole adventure! After such trips a great mood is guaranteed for several days!
Beauty saloon. That's about visiting the salon, I generally dreamed of since pregnancy! And during the decree I made it a rule to clean my feathers at least once every two months. In the salon you can relax and be transformed and, accordingly, feel beautiful, confident and refreshed mommy.
Job. Lack of money on maternity leave is a separate story. But my decision to work a little at home was not at all connected with this. I wanted to keep myself in good shape, to cultivate myself, so that after leaving the decree I would not feel slightly numb. Yes, and extra money is always a joy. Of course, I spend them on my baby, who sleeps quietly during my labor feats and does not feel deprived of attention.
I would add trips to the pool here, but now, alas, I can't afford it.
Decree is a joy!
Today, for me, a decree is a great time. I communicate with interesting people, walk with my daughter to the shopping centers, we regularly go out into the countryside, I look quite decent and learned a lot during this time! I do not feel detached from life, it is interesting to me to live on maternity leave! And as they say, happy mom is a happy baby!
Moms, and share your secrets, how not to get bored on the decree?