When I was asked during pregnancy who I want – a boy or a girl – I always said that for me it does not matter, the main thing is that the child be healthy.
On the second ultrasound, it turned out that I was waiting for my daughter. The doctor told me that it was great! For mom – this is the future assistant, support in life. My husband told me in jest – in your regiment arrived. And I was just happy!
Why is it nice to have a daughter
Today I see a lot of advantages in the fact that my girl is growing up. Of course, I'm not saying that boys are bad. But with a girl it is easier and more interesting for me in all respects.
1. I can pamper her with beautiful outfits. Today there are so many dresses with ruffles, beautiful sundresses, funny tights. We are real women of fashion, and in this I satisfy my feminine need for beauty. I like it so much when the daughter begins to imitate me, looks at herself in the mirror, combs her hair. This is so cool, you can not imagine!
Already, we go shopping with her and choose interesting things. I hope more – more, and she will become my main girlfriend in the issue of clothes. And, perhaps, in a couple of decades we will exchange clothes, jewelry, bags. As it happens now with my mom.
2. A daughter is a future mom's au pair. Already, we have a passion for cooking utensils. And I really want that later we together with her cooked all sorts of sweets, cheerfully cleaned, engaged in the creation of comfort in our apartment.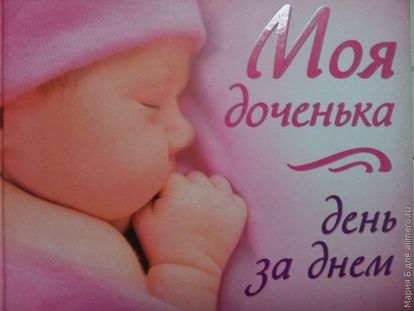 3. I so want to weave her braids. Now, of course, we have very short hairs, but we are already trying to make interesting hairstyles. I want to learn how to weave a spikelet and various other trendy pigtails. Apparently, this is also manifested in my feminine self. Unfortunately, on my hair you will not indulge in especially.
4. You can play dolls. By the way, as a child I was deprived of it. I basically had cars, because my dad was collecting military equipment. And now, at an accelerated pace, I fill in the lost skills of games in tea drinking, school, and hospital. I really like it. I can not resist and do not buy the baby toy stroller, new outfits for her dolls and other female things. After all, I did not have this!
5. Female organism, female psychology is more understandable and familiar to me. I have never had any difficulties with caring for the intimate places of the baby. And I know exactly how to tell her about the critical days. And about pregnancy, childbirth, I also know firsthand. Therefore, I will not have a misunderstanding, I can help her! I understand how she feels and how she can be hurt.
Daughter – the main girlfriend, assistant
I want us to always be my best friends with my baby. I want her to always share with me the most intimate. I want to prepare it for the wedding and relive these magical moments myself. I want to become a grandmother and help her in raising her baby.
But most importantly, I want my baby to be proud of me, to love and respect. So that she once said – I want to be like my mother! For me it will be the most important reward! But for this, it is not enough to work hard!
Mommies, and what advantages do you see in raising your sons? Tell me, maybe the second child I will have a boy and I already want to penetrate this delight now!