A healthy and restful sleep is necessary for the normal development of the nervous system. Many mothers often think about the question – how much should a baby sleep?
Any organism is individual. Someone needs more sleep, some less. Of course, there are certain standards for toddlers and preschoolers, but I believe that you should not get too hung up on this.

From birth to year
It is believed that the baby should sleep at least 18 hours from 1 to 2 months. When the daughter was just born, she slept quite a lot. I specifically woke her for feeding, as she had a lack of weight due to prematurity. Sometimes it was a pity to wake my angel, but it was necessary.
Mom then said to me: Sleep with her. I did not listen and tried to do something around the house, which I eventually regretted, because I didn't get enough sleep because of my colic.
From 3 to 12 months, the child must sleep from 17 to 15 hours a day. My daughter met the standards of sleep and slept several times a day for 2-3 hours. Night sleep was different. Until six months, my daughter had a bad stomach ache and she could only fall asleep at 3 am. The sleep schedule is a bit confusing because of this.
One to two years
Night sleep a child at this age can range from 10 to 11 hours. In the afternoon Masha slept twice for 2-3 hours. With the growth of sleep was reduced to once a day – 2-2.5 hours.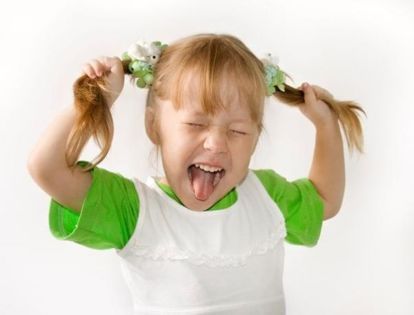 Sometimes I was very worried that my daughter did not want to sleep during the day. The regime got off and Masha began to be capricious in the evening. Conversely, if she slept a long time during the day and woke up late, it was hard to lay her down for the night.
From three to seven years
At 3-3.5 years old, the child sleeps a couple of hours during the day and about 10 hours at night. If my daughter wakes up late in the morning, in the afternoon I don't put her to bed. Accordingly, the night we fit earlier.
Now Masha gets up early and I take her to kindergarten, so there are no problems with daytime sleep. She gets tired and falls asleep herself in the kindergarten, even no need to pack.
Some kids give up daytime sleep and at an earlier age. I do not see this as a problem, since each child is individual.
Optimal conditions for sleep

In order for a child to sleep comfortably and soundly, you should not wear it heavily. The room should be a temperature of 20-22 degrees.
It is also necessary to ventilate the room and do wet cleaning. In winter, it would be nice to buy a humidifier.
This device has now become more affordable for every family. There are many different design air humidifiers for the children's room.
Laying on a dream should be in the form of a certain ritual. For example, the husband bathed his daughter, then I did a light massage, read a book or sang a song. If your child is sleeping in a crib, do not let him play in this place. It is necessary for the child to understand that this place is only for sleeping.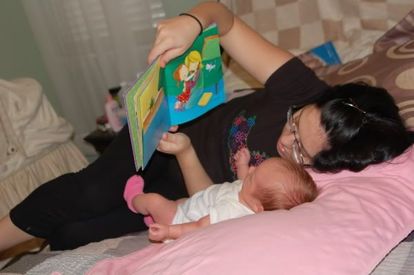 A few hours before bedtime, you should not play active games, watch TV.
I believe that the child should sleep separately from the parents. My daughter, for example, began to sleep more peacefully when I taught her to bed. And I was very happy about this change.
She falls asleep with me, but then I shift her and she sleeps quietly all night. Let your children sleep well and be healthy!