All moms must have come across this question – how much should a baby eat? I want to share my experience and express my opinion on this.
When Masha was just born, her weight was 2490 g, in principle, not bad for an 8 month old baby, it happens worse. But as soon as I saw her, in front of me was a tiny little man, the size of a toy. I can not even believe that she was so small. Zero diaper on her was just huge.
The doctors' verdict was unequivocal – to feed every two hours. I myself understood that the child should be fattened. Thank God, I had plenty of milk. And I woke my baby every two hours to make her more plump.
That period was very difficult. My daughter had a bad sucking reflex and I had to decant and feed her from a bottle. After 1.5 months, the child finally took the breast and became more rounded. We were all glad that our daughter had become more plump.
When Masha grew up, I was faced with another problem – lure. What doses and what to give first? I reread a lot of information about the lure and decided to start with vegetables. My daughter had ottena her huge cheeks, we were not advised to give porridge.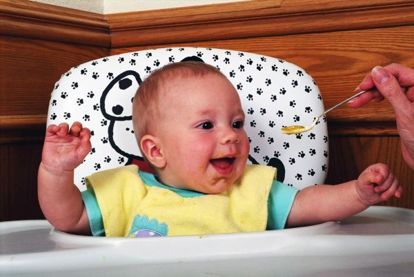 I will say that I did not adhere to certain norms that doctors are guided by: first one spoon per day, then two, etc. Gave as much food as a child could eat. If you did not want, I did not force it. Thus, I quietly began to add other products to the diet. Masha ate with pleasure everything I gave her.
When my daughter was 2 years old, she refused soup. I just didn't know what to do. I didn't want to force him, but at the same time there were problems with the intestines. I stopped giving the first and over time, interest in food returned.
Everyone knows the situations when in childhood we were forced to eat. My grandmother fed me cottage cheese, I just hated it. She thought that without cottage cheese is impossible. My daughter does not eat dairy products at all and nothing grows normally.
How many times have I heard other moms talk: Here, the child does not eat, how is that? Means does not want. Believe me, if the child wants, he will come up and ask. Of course this does not apply to infants who still do not know how to talk.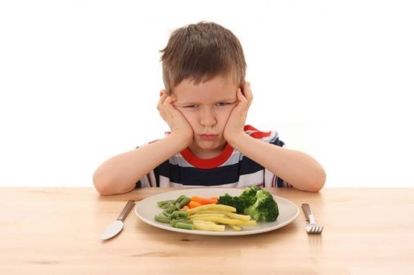 I never understood moms who forcibly cram food into their children. Grandmothers are also concerned, unfortunately. So it was with my godfather. She gave birth to a daughter, everything was fine, but then she suddenly decided that she had no milk. Although it was enough.
She switched to mixed feeding and now the girl has excess weight. In the year she weighed more than 12 kg. It seems to me that this is already overkill. Once I came to visit them and was terrified. The child was like a huge sharpei.
And what will happen next? That parents are to blame for the fact that the child is full. With the exception of hormonal disorders and other diseases.
Now I never force my daughter to eat, especially if she is not healthy.
In general, I hold the opinion that the child does not owe anything to anyone.
And I also want to add – never compare your children with others. Each child is individual, each has their own needs and characteristics.