Children include children from birth to three years. They grow rather quickly, and their needs change almost every day, which entails considerable expenses.
Toddlers grow so fast that their clothes are marked not by years (as for preschoolers), but monthly – 1, 3, 6, 9 months, etc. The child's height also matters, because it is rapidly increasing by 2-4cm in the first months of life.
If I have a second child, I will not buy a large number of clothes, most of which will be worn once or twice. The most popular outfits are knitwear (bodysuits, little men).
Large expenses – winter overalls (for ordinary people, a normal warm envelope will do). Also, a lot of money goes to shoes, because the foot grows quickly, and buying with a reserve is dangerous – due to insufficient fixation, there is a risk of deformity of the foot and injury.
So, if you divide the annual costs by the number of months, you will get about 2000-3000 rubles (500-600 UAH) per month, no less.
Before half a year, my daughter was breastfed, so expenses were required except for normal nutrition for me, which, however, did not differ from the pregenerative. After six months, the number of complementary foods was not so large. Therefore, the monthly consumption of food for a baby 0-12 months is approximately 400-800r. (100-200UAH.) Per month, nothing more.
After a year, the ration and variety of the diet increase, respectively, and the costs increase – 1200-1600r. (300-400 UAH) per month.
Of course, if the baby is on artificial nutrition, the amount will increase. Mixtures are different, their value depends on the age for which they are intended and the manufacturer.
Here is a pram (from 4000 rubles to infinity), a bed (from 3000 rubles and above), a highchair (from 2000 rubles), a car seat (from 4000 rubles), a chaise lounge (from 1200 rubles), an arena (from 2000 rubles).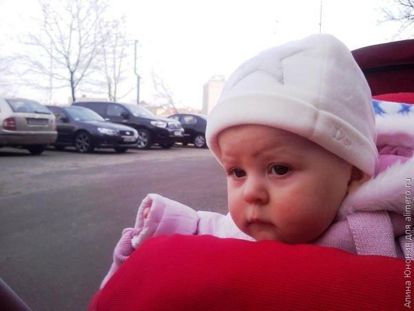 Also often necessary equipment is a humidifier (from 1500 rubles), a heater and a sterilizer for bottles (from 1500 rubles), a radio and video nurse (from 2000 rubles), a breast pump (from 800 rubles), scales (from 1200 rubles), a blender (from 500r.), Double boiler (from 1500r.).
As in the case of clothes, I bought a lot of toys. Alas, the daughter was practically not interested in them. Sometimes it was even insulting – the lid from the pan interested her more than the expensive musical rattle.
The first six months are usually given preference for ordinary rattles, after six months there comes a period of musical toys, joined by teethers. During the first year of life, the monthly expenses for them are approximately 800-1200 rubles (200-300 UAH) per month.
After a year, toys are more expensive – here you can find entertainment for the street (strollers, canes, gadgets, bee-shaped forms, soap bubbles, etc.) and for the house (piano, books, interactive kitchen, farm, etc.). In a month it all takes at least 1500R. (300 UAH).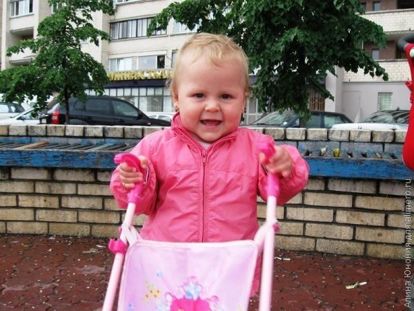 Medicine and cosmetics
Medical care is usually free. However, due to the absence of vaccines, I gave my daughter vaccinations in a private clinic. In the same place we passed inspection of some narrow experts, and handed over analyzes necessary before inoculations. In the month for this all was spent about 1200r. (300 UAH).
The size of the cost of drugs is very individual. My daughter needed only saline for washing her nose and anesthetic gel for teeth. In the third year of her life, she was sick twice, which also resulted in small expenses. Of course, if a child is sick often, spending will be palpable.
The cost of cosmetics is also low – means for swimming, protection from the sun, frost and insects, and little things like powder. Total per month about 200r. (50 UAH).
Here, an obligatory attribute is disposable diapers (depending on the brand from 800 rubles a month), if necessary, pacifiers, bottles, drinking bowls, dishes (about 300 rubles a month).
As you can see, even the approximate amount is difficult to calculate. After all, someone gets an expensive carriage, but does without a highchair, and, for example, I managed to do without a lot of electrical devices – scales, heaters, sterilizers, as well as a deck chair and playpen.
Of course, if earlier I had today's experience, many expenses would have been avoided. Therefore, I advise you to think several times before acquiring this or that thing – who needs it more, you or the baby?