I'm sick. Two days with a temperature, and now without a voice. Infected by her beloved son. The child went to the matinee on the first of September and immediately to the hospitals. Now everything is all right with him, and I still suffer. And this is just the beginning. And when I remember …
As we went for inquiries

In May of this year, we were honestly warned that my child would be sent to a speech therapy group. At first I was very upset. Yes, indeed, we have problems with speech. Not that too, but the letters we do not pronounce. And the vocabulary is small. It was necessary, reluctantly, to start chasing the doctors and, in fact, inquiries.
The teachers in the group issued a form and additionally clarified that there should be a seal from a psychologist and a psychiatrist. In addition to them – ENT, oculist, neurologist and therapist with all the seals. In order to get to these doctors we need coupons, I, as a respectable parent, took coupons for WEEK earlier. And so it began …
We got to Laura only a week after the reception, as he had some kind of meeting there. I don't understand why to give out coupons for this day, if there is no reception at all. Enclosure in the registry. The same happened with a neurologist. But it's okay – as I understand it, someone from her relatives died.
What is very pleased – reception at the oculist. I also went to this woman when I was a schoolgirl (my vision is far from being ah, and after giving birth without glasses I'm blind at all). According to the results of the examination, my son has 100% vision. The only one in the group. I, like mommy, is a reason for pride.
Then the hassle began.
We have one psychologist in the city. Arrived at the reception asked about the time of admission. All perfectly. I go up to the fourth floor, knock. With the standard Hello, can I see you in the office. I am asked to wait. Okay. I am waiting.
Five minutes, ten, FORTY. I can not stand and knock again. I look and clarify, is the reception going and should I wait, or is there some kind of individual lesson now? To me with a brick physiognomy, this mymra answers that I wait. I stand again. Here one more mummy with a baby comes up – they are just starting to collect documents for admission to the garden.
I am retelling her, complaining that I have been hanging around the office for an hour. I am already complaining about a heightened tone, although I had previously behaved more than culturally and quietly. In the end, I go into the office. Already without greetings, I put a form on the table and ask for the seal. To which this painted bastard replies to me in an icy tone: I will not give you anything – I did not like the way you behaved under the cabinet.
Fine? I had such a desire to charge her in the face with something very heavy. Anyway. I silently turn around, slam the door so that the plaster falls down behind my back, and to the head of the lower floor. I outline the situation and insist on wagging this specialist.
They assure me that they will sort everything out, and then they are stunned by the news that you don't need to go through a psychologist to visit a speech therapy group, and my teachers made a mess of something. I have a quiet tantrum.
Then there was the psychiatrist. Here I already missed. Firstly, I did not know at all where this unseen beast lives, and when I found, having traveled half the town, it turned out that only an passport and a birth certificate of a child came to him. Another lap home for documents.
With a therapist, everything is fast and peaceful, but again a waste of time. It so happened that I try to get to the therapist after three o'clock in the afternoon – no queues, silence, beauty. A stamp set from nine to twelve. Had another morning to spend.
In general, the impressions of the sea. Gathered all. I took it to the garden. And so we walked into the speech therapy group all day long. And now a week cheer. By the way about the group. Pluses – very few kids. If in our previous one there were 27 people, then here and 15 will not be typed. For everyone enough attention.
Minus – just horrible, disgustingly cold. The group in the other wing, also on the second floor (like the previous one), but if there children are all in shorts and T-shirts until October, then they are already warning that they should wear it warmer. We immediately caught a cold.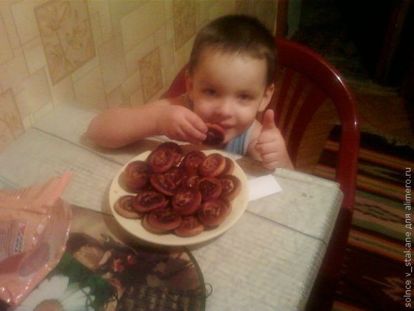 By the way, before visiting the kindergarten, my child was sick much less, and now it happens that we can walk in the middle of summer and let snot go.
So far I can't say anything more about the group, but other parents, from whom the second generation is already studying in the garden, assure us that we are very lucky. Wait and see.
But all these commissions and fees for information – this is hell. The enemy does not wish.