I bought the most necessary things for my daughter, such as a baby sling, a cot and a stroller, when I was 8 months pregnant.
Many people think that it is not worth doing this before the child is born, and they charge their relatives with shopping.
My mother also persuaded me to delay shopping, but I do not believe in superstition. And besides, I so wanted to enjoy the choice of things for the crumbs!
It was warm spring weather outside and I spent the whole day walking around the children's shops in search of the most-most.
My eldest daughter had a terribly raspy bed in which more than one generation of our family grew up. Therefore, for the younger one I wanted to choose the most beautiful, practical and convenient.
The first thing I paid attention to when choosing was the material from which the bed was made.
I considered the options of natural wood, not covered with paint or varnish. They are more durable than cribs made of chipboard. In addition, for the manufacture of pressed beds used resin. And the kids love to massage the swollen gums about the railing of the crib! Therefore, in the choice of material, I was categorical.
When I found the bed that made me, I checked its surface for the presence of chips. After all, if the bed is polished poorly, the crumb can be hurt.
I examined the bed and the husband, especially carefully the places of fastening the details. In some instances, they were so badly fitted that the child could easily pinch a finger! We chose a crib, the metal parts of which are kind of recessed into wood and covered with plastic plugs.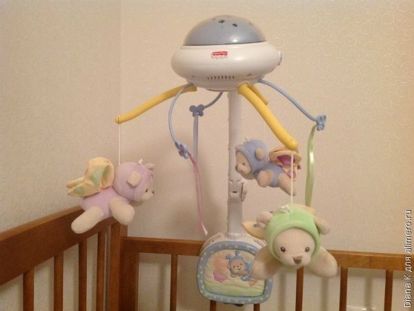 Functionality
Since babies grow very quickly, I chose a cot with two levels of the bottom. Now the baby is half a year and she is about to start getting up. In order not to miss this moment, we set the bottom in advance to the lower level.
For convenience, I advise you to choose a cot with a side wall. So much easier to shift the sleeping baby – do not have to deviate over the railing. This is especially true for women of low height, like mine.
I chose a cot with a pendulum. My eldest daughter didn't have him and I didn't have the opportunity to rock her in the crib. Now we have a bed with a pendulum, but the baby falls asleep beautifully without motionlessness. Wheels were attached to the crib, which can be installed when the child is older and starts to stand on legs.
I am pleased with my choice. Cot daughter is convenient and safe for health. And by what criteria did you choose the bed?