Since childhood, I had a scar on my stomach. Mom told me that in 7 months hemangioma was removed. When I was asked about the origin of the scar, when I was examined by a doctor or from my girlfriends, I always answered, without thinking too much: They cut out the hemangioma. The doctors no longer asked questions, and the girls asked in surprise: What is this ?. I answered simply – a birthmark, especially without going into details, because I myself really did not know anything about it.
But when my son appeared at 2 weeks with a red spot near the navel, and my mother said that I had this too – I was very scared. It was then that I just started to learn what it is, the causes, types and how to get rid of it.


Hemangioma and its types
It turns out that hemangioma is a benign tumor consisting of independently involuting endothelial cells. In most cases, it appears during the first days or weeks of life. In infancy, it is the most common tumor.
According to external signs, it is possible to determine which species hemangioma belongs to. My child was simple: it has a red tint, its borders are clearly outlined, located on the surface, slightly protruding above the skin.
There is also cavernous, which is located under the skin, combined and mixed (consisting of hemangiomas and other tissues).
Causes
The causes of hemangioma may be heredity or the transfer of the acute respiratory disease of a pregnant woman during the period when the vascular system is formed in the embryo. It is also possible hard delivery, but the exact reasons are not called.
How we got rid of hemangioma
Every time when I changed clothes and bathed a child, my heart sank. From a small dot, it reached 8 mm in diameter by the 3rd month. The consequences of the growth, I knew firsthand – an operation. I was already beginning to despair when I suddenly began to notice that the speck was gradually diminishing.
By 10 months, there was no trace of him – and my happiness knew no bounds!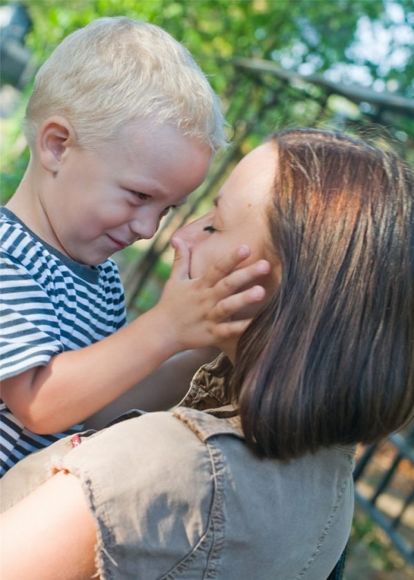 From this it follows: if your child has a hemangioma, do not despair, the main thing is to observe, hope and believe that, perhaps, it will resolve itself, as happened in my situation.
But in the case of its rapid increase, of course, it is necessary to contact a specialist as soon as possible. Most likely, the child will need urgent treatment of hemangioma.
Treatment
Now there are many methods of treatment of hemangiomas, which can be used without resorting to surgical intervention. Among them, the radiation method, diathermoelectrocoagulation, sclerotherapy, cryogenic (exposure to low temperatures), and sometimes hormone therapy. The advantage of early treatment of hemangioma in children and newborns is indisputable.