I was not a thoughtful mother and, being pregnant, did not think about some issues. For example, on the question of how I will feed the child. I was not even sure that I would breastfeed, but I didn't know about it by the clock or on demand.
Feed on demand
When I gave birth, the maternity hospital was told that they needed to be fed on demand, but with a break of 2.5-3 hours. It seemed strange to me. Why do they stipulate a period of time? I decided to feed on demand.
My daughter did not eat for long, literally 5 minutes, but often, every 2-2.5 hours and always at different times. This, of course, was very uncomfortable and limited my life. It is clear that with a small baby, life is already limited, but I still wanted to spend time with myself.
I had to go about my business very quickly, and suddenly the child would be tempted to eat, and I was not around. No one has canceled the purchase of products, things or a hairdresser. It was hard for me to make an appointment somewhere, because there was no feeding schedule.
Breast as nipples
When the daughter was about 3-4 months old, the local doctor said that the baby should be given a breast as soon as he began to cry, and it does not matter after what period of time. I tried to do that.
It was good only because the child quickly calmed down, otherwise it is complete nonsense. I didn't know when the baby ate.
Feeding increased, and the daughter just hung on her chest, which was bad for lactation. In this case, the breast acted as a nipple, which she had not taken since birth.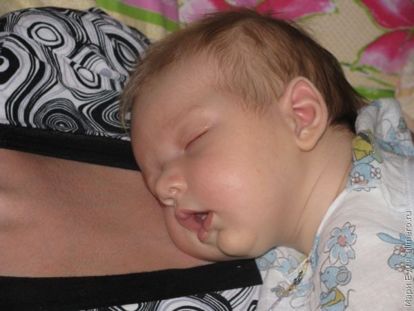 My friend once told me that she fed the child by the hour, and did not pay attention to his screams if he asked for food not in time. Then I thought that my girlfriend was a monster, since she mocks a child like that.
Feeding by the hour
But, having given birth to a second daughter, I realized that I no longer want such limitations, that I should have time for myself and my family, and not in such a way that I can not even enroll in a dentist, not knowing when my child will eat.
I decided to feed the second daughter by the hour. Sometimes we deviated from the schedule, but not critical. If the daughter is very requested and it can not be distracted by anything, then I was inferior. We ate every 3 hours, but 15 minutes, so I even got a knit at that time.
For myself, I concluded that it was necessary to feed at the same time, then the mother can plan her day and the child does not eat 5 minutes, grabbing only the front low-fat milk, but 15-20 minutes, normally eating plenty.
And how did you feed?