I now recall the time when I was pregnant with my daughter, and then my son. Being pregnant for the first time is a happiness that has nothing to compare. Emotions and experiences, joy and sadness at the same time. Remember this?
So here. During both pregnancies I always mentally imagined the image of my unborn child. My pictures were different. I saw a daughter as an athlete, then as an artist, but certainly a smiling girl!
I kept trying to imagine what they are, newborn children. Often thought about what would be my baby, our life together with him. I thought about the possible difficulties that I would have to face. But I did not think at all that children are tame.
Honestly, I could not wait to give birth. So I wanted to get to know my baby as soon as possible! You know, I so wanted to quickly take her to the arms, to wear her, press her to my heart, and gently kiss her. And having given birth to her, I did not let her go for a minute! My long-awaited sun, such a favorite and dear …
As I put this tiny miracle on my stomach, I vaguely remember. But from birth she was with me, without parting. In the maternity hospital, I often took my daughter in my arms, just hold it. I could not believe that everything happened! This tiny ball, wrapped automatically by a midwife or nurse with some towel, was so helpless and dear!
At home, my baby made itself felt. But you remember, there is such a thing as colic in newborns? They did not pass us. I made some dill water, gave Espumizan, stroked my tummy, kept a diet. But the cuts were so strong that the daughter calmed down only in her arms. It was hard for me, I was tired. She also continued her studies and passed the session on time.
But at home there was a repair, I went to study, so I had to constantly take my daughter with me. Rescued only walking on the street. The baby slept soundly in the stroller in the open air. I did not hear about the sling. And if he was with me, how much easier it would be for me! My daughter almost never got off her hands, demanding attention.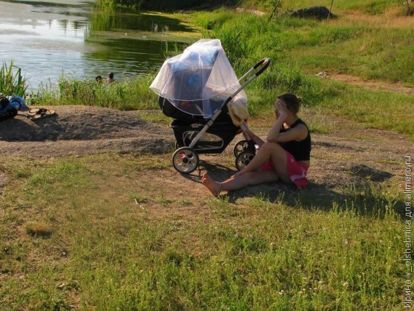 I remember that time. I breastfeed her, sitting at the table, writing notes. I work on the Internet – my daughter is in her arms again. But still I distracted her with toys, lured me with something interesting and developing. At first it was a rattle, then sorter, pyramid. Then in the course went to the book, coloring, cubes.
On the street it was even easier. Give a bucket and a shovel – the child in the sandbox can not be heard. Communication with peers saved me. She was interested in repeating and doing what other kids are doing. Now the daughter is already an adult – 4 years. But that time, the period of infancy, was really tame.
The second pregnancy is also magical, exciting. True, you already know what to expect and how, in fact, everything happens. But I also waited for my little son tenderly! Knowing that children are tame, capricious, I was ready for anything. But my son decided to be a real man: he cried only when he was hungry. We had no problems with the tummy. I tried to sleep in bed.
But here are the teeth! This is of course something. And here, oh my magic hands! Of course, feeling them, he realized that in the hands of my mother is much easier to be than in the crib or walker! Mom will regret and stroke, and show that the baby is interested!
My mother-in-law decided to correct the situation. She believes that it was necessary to bring up children by strict methods, driving them under her. So, I had to give a shriek, and only then take it in my hands. But it was terrifying. How can you look calmly at the screaming child? When something bothers him, mom should be there, be an integral part.
She also believed that babies should sleep in a crib! After all, they have their own place to sleep. I do not argue, she is right. But so we slept just a few nights. And the bed remained only for daytime sleep. And when the son learned to sit and get up, she became no longer necessary for him.
Maybe somewhere I'm doing wrong. But as for me, tactile contact with the child brings together. I did not practice strict parenting with lying alone in a crib. Both children slept with us in the same bed. I did not know what it was to wake up to a crying baby, feed him and put him back in the cradle. It was easier for me to pack it with me.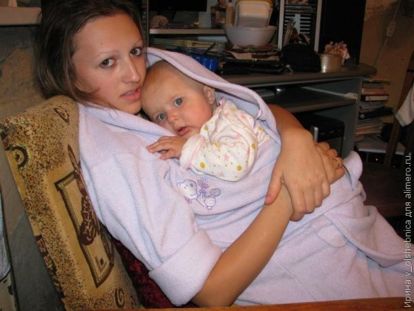 For educational purposes, I gave a little shout. Why do children scream all the time? It is enough just to demand mom and that's it. Thank God, my tame kids grow up to be cheerful, open, emotional people. Yes, they do not mind sometimes sit in my arms. But I do not see anything wrong with that.
You can condemn me, of course, but I am who I am. Children grow fast. You know, we all will miss the time when we held our newborn babies in our arms … We want to press them to ourselves all the same, with such tenderness and trembling in the soul, but they will be adults, self-sufficient personalities, with their views on life …
Do you think you need to carry children in your arms? Your kids were tame?