When my eldest daughter was born, I only heard: – Do not take your hands often, you will teach, you will suffer then! And being a young and inexperienced mother, I followed the recommendations of the mother-in-law and mother, teaching my daughter to sit quietly in a crib, play toys with her own, in general, do not burden her too much …
Of course, inside me everything rebelled against this state of affairs and it was insanely pitiful for her and myself, but having presented a picture of how she was crying uncontrollably, having lost my embrace (and this will happen as soon as I go to work), I gained courage.
But life made its own adjustments, and it so happened that I did not manage to go to work, or rather, I began working at home without completely depriving the child of my presence! And when I finally went to work, my daughter was already six years old.
Well, who, I ask, needed these sacrifices? How much better it would be for both of us, if we obeyed instinct and love, we would be inseparable: we played, laughed and rejoiced together!
Of course, older people can be understood – my mother went to work when I was just 6 months old, my mother-in-law – when my husband was three months old, there was no time for tenderness …
Although I personally, remembering my childhood, all the time I feel that I lived in a constant lack of attention from my mother, I missed her all the time …. Next was a grandmother, kind and caring, but it was mothers who were so warm and special, smelling and tender, so little!
My mother had an important and responsible job, and I had a lot that other children didn't even dream about … but the most important thing was so little … But then there was a completely different life, our mothers simply could not afford not to work …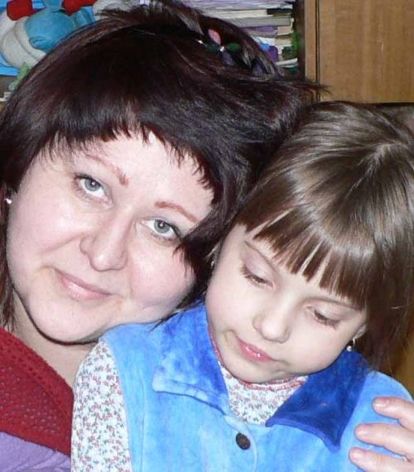 Years have passed, and when I gave birth to my second daughter, confidence was already established in me – no need to live on someone else's experience!
I pampered the baby and did not let go of her hands, responding to every glance or rattle – it brought me such pleasure, it gave me a feeling of calm and joy.
And Nastya grew calm and not at all demanding – besides, from one and a half years she began to show character and independence, not always agreeing to go to her mother in her arms!
So I don't think that a tame child can become a burden – doesn't its burden draw? In addition, today many mothers do not go to work until the child is three years old, and from this age the child needs mother's care much less.
Such kids tend to communicate with their peers and games rather – in any case, even a working mother can give her young child a lot of love and joy in the evening two or three hours and on weekends!
So I am for tame children – beloved, caressed and confident in their future, because only a happy child can become successful!
Do not be afraid that a child can be spoiled with love – this is not so, but constant communication with him will enrich both you and him, strengthening the bond between you and the child for life!
All of the above applies not only to the relationship between the mother and the baby, but also with the father, it is the father who can create the most favorable conditions for communication for mother and child, becoming a reliable protector and caring husband and father.