Often mothers are faced with the problem of hair loss in a newborn. I also faced this, and all my daughters had a similar problem.

Causes of hair loss in newborns
1. Physiological hair change
In babies, they change their hair to real hair, which is why some signs of hair loss can be noticed. Pooh, which covers the head of the child at birth, differs in its structure and structure from the hair of an adult.
Hair loss becomes most noticeable in the first two months of a child's life. The baby begins to lose hair intensively in those places where friction on the diaper or bed sides occurs most often. My daughters hair loss always started from the back of the head.
By six months, hair loss completely ends and new, adult hair begins to grow. The most intense hair in children grows around the age of two or three years.
Many doctors often scare moms that hair loss in a newborn can be a sign of rickets.
I can definitely say that this is far from the case. Somewhere in the second year at the medical academy in a cycle of childhood diseases, we were told that the first signs of rickets were not hair that fell out, but increased sweating, fever, poor sleep, marble skin, frequent constipation and constant crying.
If you find these symptoms in your baby, then it is best to consult a pediatrician.
3. Diseases of the nervous system
Children with lability of the nervous system may experience hair loss due to excessive sweating. This option does not happen often. It must be remembered that for such children the temperature of the air in the room should be below twenty degrees.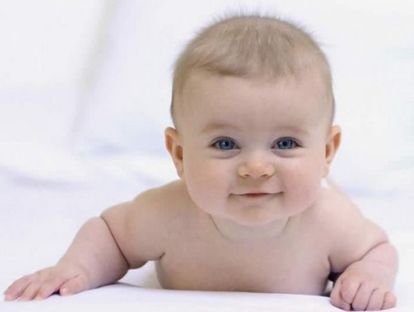 And yet the most common cause of hair loss in a newborn is their physiological change. After all, it happens that babies are born brunettes, and then become blond and vice versa. There is nothing terrible about hair loss in a newborn without adding any other symptoms, it's just that the hair will change and become much thicker.