In 2007, the Federal program for families with two children, called Maternity Capital, began to operate. Rather to support, this program is intended for those families in which the second child appeared after January 1, 2007. Our second daughter was born in 2010, and we have already used the maternity capital for our needs, so I hurry to share my experience.
The first thing that interests happy parents is of course the size of the parent capital. Payments are indexed each year. In 2011 (at the time of application) we received about 350,000 rubles, and in 2013 the amount of capital amounted to 4,08960 rubles.
Maternal capital can be obtained only once. True, various regional programs are being developed, according to which payments can be received for a third child, but in a different size. In other words, if you have a second child after 2007, then you can get maternity capital.
You can also count on it if you have a third, fourth, etc. after 2007. child and before that you did not receive maternity capital. In addition, the adoptive parents of the second child can count on help, the fathers are the only adoptive parents or the child left without parental care.
Where to turn
When my second child was born, I immediately thought wistfully that for the sake of capital, I would have to plant long lines in front of the office, and then communicate with some soulless official who would drive the poor mother for the necessary papers.
But it turned out all wrong. There was no queue in front of the office, the girl was very kind, although she clearly repeated the same words for the thousandth time. Mummies came for the most diverse capital, incl. with babies in their arms. All met with open arms.
So, for the maternity capital you need to apply to the Pension Fund for the place of residence. If there is absolutely no time to go there, you can send an application by mail. The application is considered for 1 month, then in case of a positive decision, you will be issued a certificate of capital, which can be disposed of 3 years after the birth of the child, except in certain cases.
When applying for maternity capital with a need to grab:
Applicant's passport (copy) – a page with personal data, with a registration, a page with children, if children are entered.
Birth certificates of children (copies).
Certificate of marriage of the applicant (copy).
SNILS (pension insurance certificate) of the applicant.
Using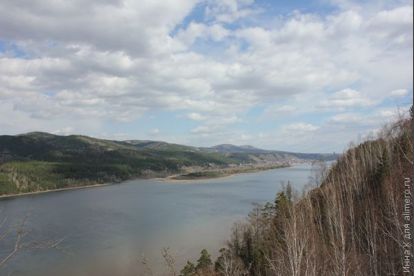 Maternity capital can be spent on improving housing conditions, the child's education, the mother's pension and credit. I would like to elaborate on the issue of obtaining a loan, because this is how we spent our capital.
So, at the expense of maternity capital, you can not take any loan, but only for the purchase of housing or for its construction. You can use the certificate as a down payment on a loan, spend it on paying off interest on a loan or for paying a loan.
The most important thing is that you can use the parent capital to pay off a mortgage loan or interest on it, without waiting for the child's three years old. In addition, capital can close the loan, which was taken before the appearance of the second baby.
We did it that way. We took a mortgage in 2007, in 2011 we repaid the loan in part by means of maternity capital. The term and payment was reduced, which was a good help for the period of my decree.
findings


For many of my friends, maternal capital causes negative emotions. And the amount is not so big, and they give only for the second, and you can spend only for certain needs. And I liked that we spent 350000 rubles. on the mortgage. If I divide this amount into my salary, it turns out that for a while I could not work with a clear conscience, since this money and so did the family budget.
And how do you feel about maternity capital?