Of course, the development of a child up to six months is also very important. However, it was precisely by six months that my baby began to participate in the game, turning from a passive spectator into an active participant. All children have their own needs, but there are games that everyone likes.
Once, when we came home from a walk, and I put the baby in the crib to change clothes, it occurred to me to hide behind my blouse. When I looked out of my improvised screen with the words Koo-koo!, My son began to laugh.
Previously, the game in the cuckoo did not cause such a stormy delight, so this reaction was a pleasant surprise for me. So at this age our favorite game was this one.
One day, hiding behind the sheet, the mother stopped evoking any emotions. But now the baby has become more like dynamic, active games – for example, sitting on mum's knees and going straight into the hole to make a boo! We all know this game, and she likes it and older children.
It's great fun when mom lifts you up and down – it seems like you are flying. And of course, it is so nice when they take you by the handles, flapping them like wings, saying: Flew, flew, sat on the head.
Now I teach my son to put objects in each other and knock one on the other. He is very interested in such games and he is already starting to succeed. Soon he will be 8 months old, but it seems that this entertainment will remain with us for a while.
Attempting to play the ball so far is broken against the wall of misunderstanding by my child. But I personally saw a boy at the age of 9 months, who enthusiastically rolled the ball with his mother. That is, it was already a real game for two, which is played even by adults.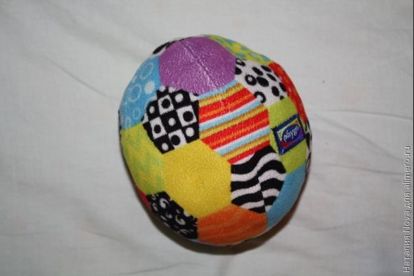 This age is often recommended for the start of the game with pyramids. True, I have fears that I will mainly collect the pyramid for quite a long time, but it's also food for the mind of the crumbs.
I hope that by this age, my son can already move a little without support in order to roll a truck on a string, which patiently waits in the closet of its hour in the closet. There still lives a turtle carousel, which can be pushed in front of you.
Now my baby does not know how to hide toys in the bag or box from which they were removed. One-year-old kids are happy to learn how to collect what they have taken apart and put things in a box. So I hope at the same time to teach the child to put toys into place when the game is over.
It will be very cool if you share your favorite games with children up to a year in the comments.