Today, almost every major shopping center has playrooms for children. Somewhere they can be visited from 3 years of age, and somewhere from 1 year old. Filling in each of them is different – somewhere you can even celebrate the birthday of your baby, and somewhere just play heartily!
For a long time I looked at these entertainment centers for kids, and decided that it was time to bring my daughter to the light! Today, behind our shoulders is the experience of visiting two game rooms of different filling. I want to share with you my opinion.
Small playroom – pros and cons
We started by visiting a small game room in the nearest shopping center. I liked that there were practically no people there, and those kids who were – corresponded to our age group.
Toddlers play in the room with their mom. There was a dry pool, a large playhouse, an indoor trampoline, little rockers, a couple of typewriters and various educational toys.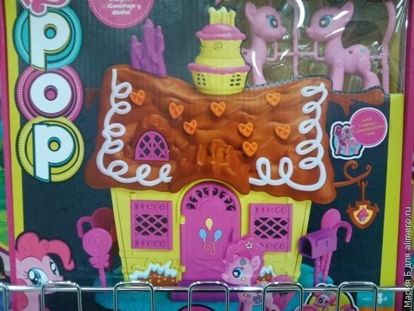 I want to say that my daughter was delighted! First, new and bright toys, and secondly, the opportunity to communicate with other children.
Most of all we liked the dry pool and the playhouse. Such dimensional toys, of course, can not buy home. But the kids apparently like them very much, because other kids also had exactly the same preferences.
The first time we were in the game room for 30 minutes – the time passed unnoticed! And we parted with new toys, of course, with a little scandal.
So, what I liked in the small game room:
– A small number of other children;
– availability of the most popular toys;
– very calm and comfortable atmosphere for mother and baby.
Large game room – for and against
The next time I decided to reduce my daughter to a larger-scale game room in terms of content and format. There, the assortment of various toys was much larger than in the first one, and the birthdays of other children were held, and the animators worked in the costumes of fairy-tale characters.
I honestly thought that this game room will delight my baby in such a variety. But, apparently, children's preferences, after all, are different from adults. And a lot – not always good.
My daughter once again played in a dry pool and toy house. We also liked to draw on the blackboard with crayons. Trampolines, slides, merry-go-rounds, fancy swings did not inspire us at all. In addition, the game room was very popular, and, accordingly, there were a lot of people there. And from the smallest children to quite adults.
I only had time to hide my daughter from adult boys and girls passing by scooters and cars. In addition, at the same time, two children's birthdays were held at that time – and, of course, my baby certainly wanted to join the guest team, drag off a piece of cake or drink lemonade, which is not at all permissible.
And, apparently, to drown out the children's cries, music played loudly in the room. And the format of the songs was sometimes not at all childish!
So, what I liked in the big game room. Probably the only assortment of toys. And even then, this is only my opinion, which my daughter did not share with me.
There were more minuses:
– A lot of people, and absolutely different age;
– holding children's birthdays right on the playground;
– loud music.
After an hour of stay in this game room, we were very tired. My daughter is tired of the abundance of people, loud sounds and, of course, games. I had the feeling that I went to fitness, because constantly pulling a child around the playground, fencing from other children and loud music incredibly tired even me.
In general, my conclusions are as follows.
1. More toys – does not mean better! It may seem to us, mummies, that the child will be glad of such a wonderful choice. And as it turns out in fact – not at all.
2. Choose a game room where there are few kids and they are all the same age category. Otherwise, you will only hide the child from older children all the time, who rush like mad.
3. It is better if during the games the babies will not cope with at the same time whose birthdays. Otherwise, you risk taking out your child from among the guests.
4. It is important that there is no loud music in the game room – the load is too great not only for children, but also for adults. But it is important to get positive emotions from the game, not a headache.
Momma, and you started to drive their kids in the game rooms? What criteria do you follow when choosing?